5 Wineries in Japan to Travel to and Fill Your Heart, as selected by Daiji Iwase, Alcohol Magazine Editor-in-Chief

Ayaha Yaguchi
Writer / editor / illustrator. Born in Osaka. Writes mainly…
Japanese wine is often talked about, such as when it was served to dignitaries at the Ise-Shima Summit. This all started in the Meiji era (1868-1912).
Although its history is quite young, it has recently been attracting attention from overseas as it has won many excellent awards at competitions around the world.
Daiji Iwase, editor-in-chief of a web magazine specializing in Champagne and a writer on alcoholic beverage and travel, has selected five wineries in Japan where you can enjoy photogenic scenery and fine cuisine.
――What made you start paying attention to Japanese wine in the first place?
I think it was around 2005. Before then, "Japanese wine" had an image of being a tourist souvenir from the Showa era (1926-1989).
I had a negative impression of Japanese wine and did not think I would go out of my way to order it.
However, when I "had to" taste some of the wines because it was my job, I was pleasantly surprised at how delicious they were. I was shocked to find out that it was not that Japanese wines had not been updated, but that I had not been able to update myself.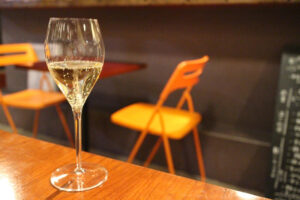 Since then, I have considered Japanese wines to be unique among wines from the rest of the world.
At that time, there were still many old-fashioned wines, but in the past five years, I feel that some Japanese wines with truly wonderful characteristics have been introduced to the world as a matter of course.
――So, the level of Japanese wine today is improving rapidly… so in connection with this, what are the current trends?
Japanese wine can be broadly divided into two categories: craft wines made from local grapes, and those that aim for global standards, both of which produce excellent wines nowadays.
At present, wineries are actively trying out difficult varietals and techniques, and various experiments are being actively conducted, which is exciting.
I hope that while they continue to enthusiastically pursue these routes, they will also increase the number of wines that can be drunk easily and be loved by all.
――Finally, what is the appeal of "Japanese wine" from your point of view?
Because it originated in Japan, it goes well with Japanese food. Or should I say, rather than traditional Japanese food, it is more suitable for local cuisine or everyday dining.
Japanese wine producers, even the big ones, are small in scale. Because of this, the wines have an honest, handmade feel to them, and it is easy to see that the producers enjoy their closeness with the product.
The best part of it all is that it's in a relaxed destination!
Wineries often grow their grapes on spacious slopes, on hills with spectacular views, or with restaurants and tasting corners, making them the perfect travel destination.
5 Wineries in Japan to Travel to and Fill Your Heart, as selected by Daiji Iwase.
1. SAYS FARM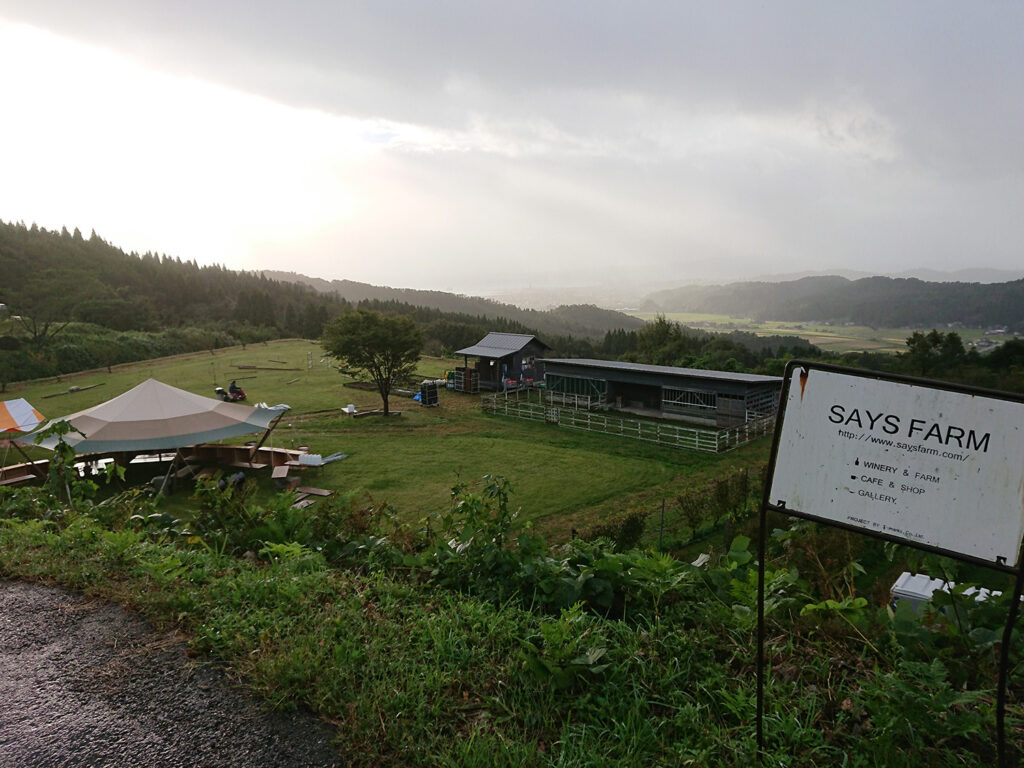 This winery is located on a hill with a spectacular view overlooking Himi Bay, famous for its cold yellowtail; a real taste of winter.
This winery completely overturned my previous knowledge about Japanese wine. Not only the taste and balance of the wine, but also the design is all excellent.
It is a wine resort with lodging facilities and restaurants that anyone can enjoy.
2. Grace Wine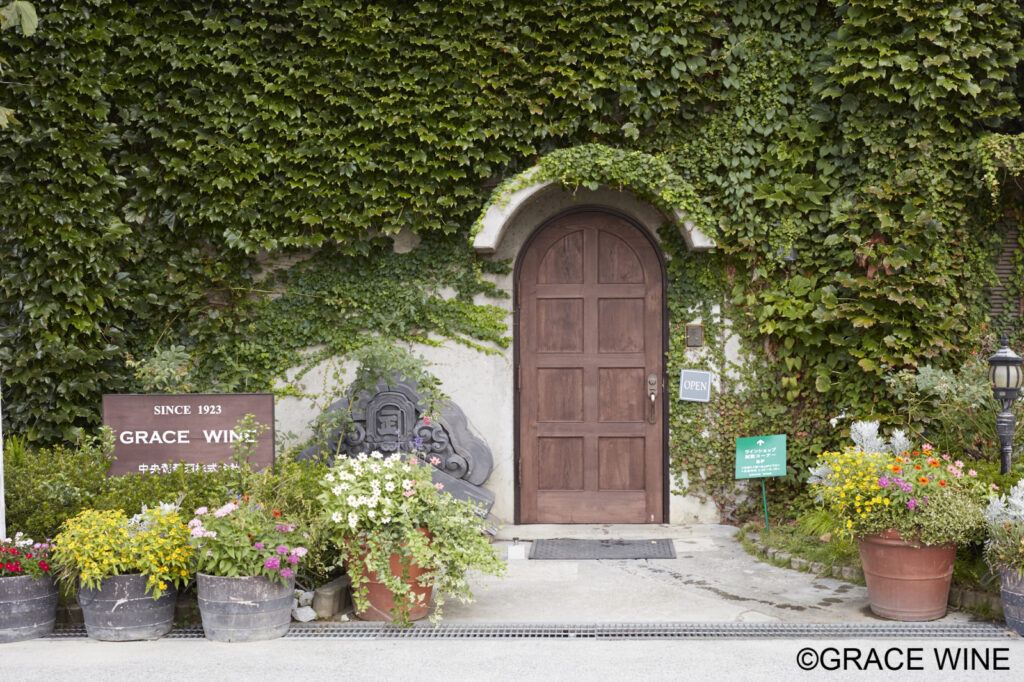 This long-established winery is located in Katsunuma, about two hours by train from Tokyo.
The sparkling wine is made by Ms. Ayana Misawa, a winemaker, using the Champagne method that is highly acclaimed around the world.
The wine made from grapes from the newly opened Akeno vineyard is also excellent.
Many of the wines sell out very quickly, so don't forget to check out the store when you visit the winery.
3. Tsuno Winery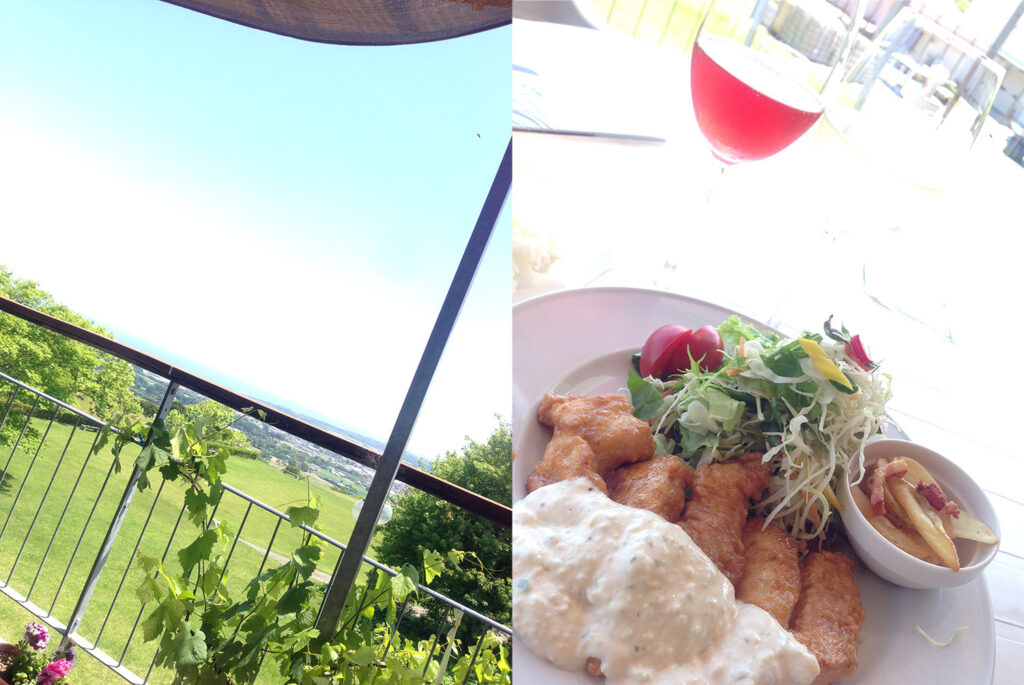 Tsuno Winery, located in Tsuno City, Miyazaki Prefecture, is recommended for those who want to taste the pairing of fine food and wine while traveling.
While looking out at the clear blue sky and the crystal blue sea, you can enjoy wine pairings with the food of Miyazaki, which boasts an abundance of ingredients from the mountains and ocean.
The highlight is the "Campbell Early Rosé". It has a good balance of sweetness and freshness, and it is rare to find a wine made from this grape variety that is so lovely and gastronomic.
Speaking of gastronomy, I also recommend the Tamba Winery in Kyoto. This winery also has a restaurant where you can pair wine with local products of Tamba, such as Kyoto vegetables and wild game.
When you visit, be sure to pay attention to the Tana grape variety, which is rare in Japan and is grown on the winery's own farm.
4. Osa Winery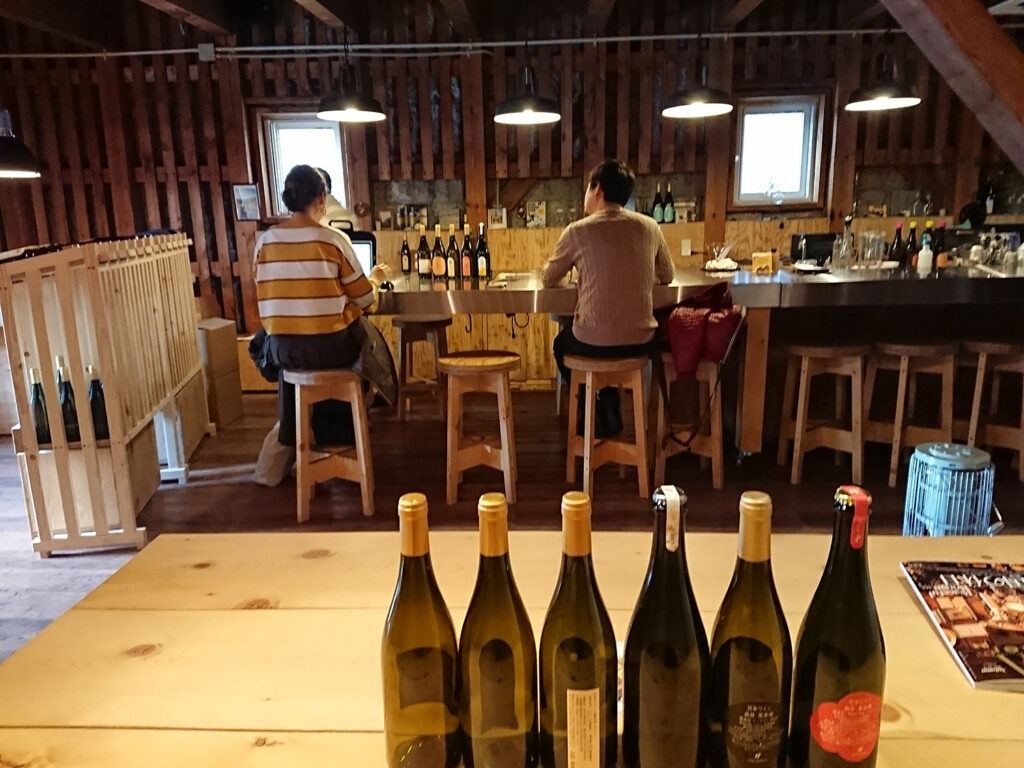 This winery is owned by a couple who have worked in the restaurant, retail, and liquor industries.
They are now making wine in the city of Otaru. The grapes they use are a local Hokkaido variety, which are pretty, simple, and sparkling. While making the most of these merits, the wine also has the sophistication of northern Italy, which the couple loves.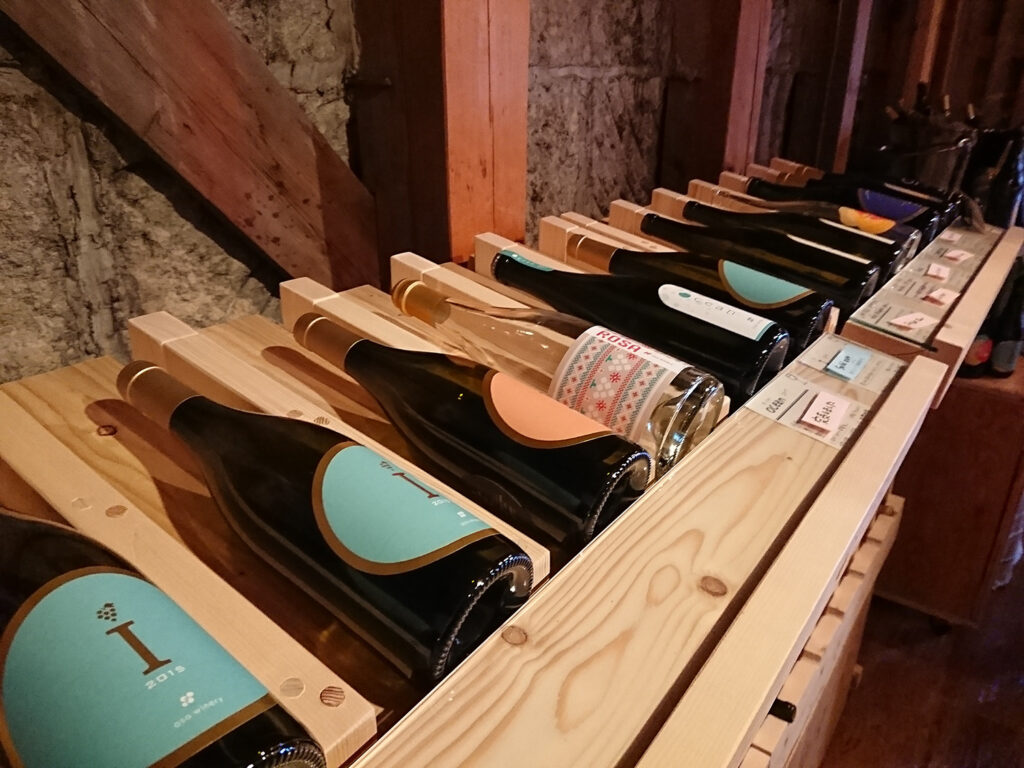 The design of the wine is also beautiful, and it is now a rare wine that is hard to find nowadays, so you should definitely buy a bottle when you visit, or even several bottles as souvenirs.
5. Chateau Mercian Kikyougahara Winery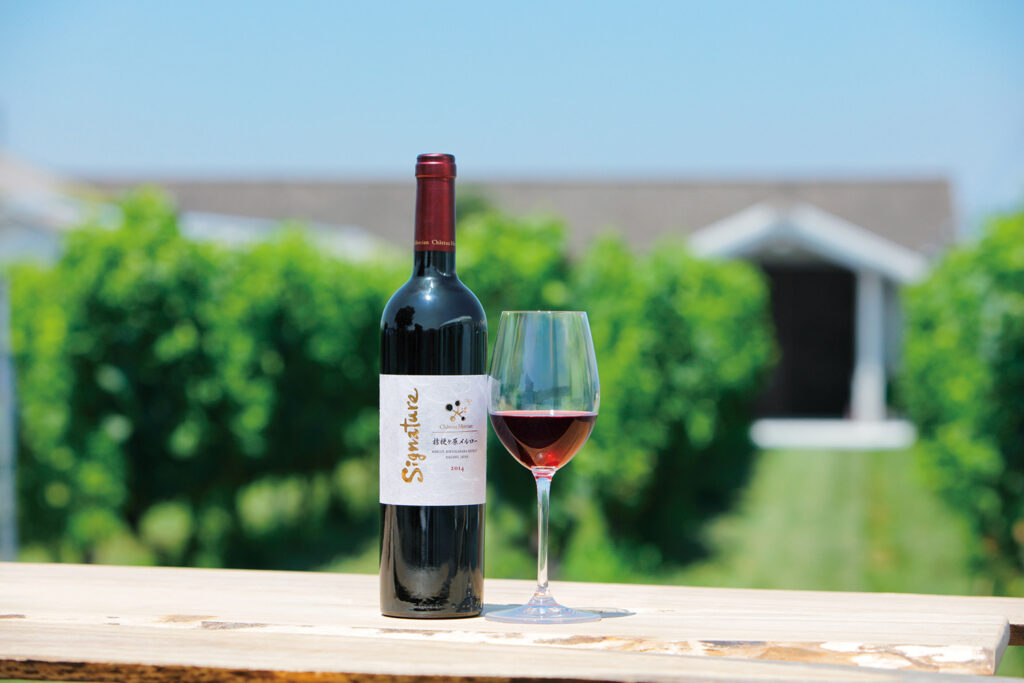 Japanese wine is becoming more and more popular because of its small scale and craftmanship. But if you know the power and quality of the big players, you can learn more about the world of Japanese wine.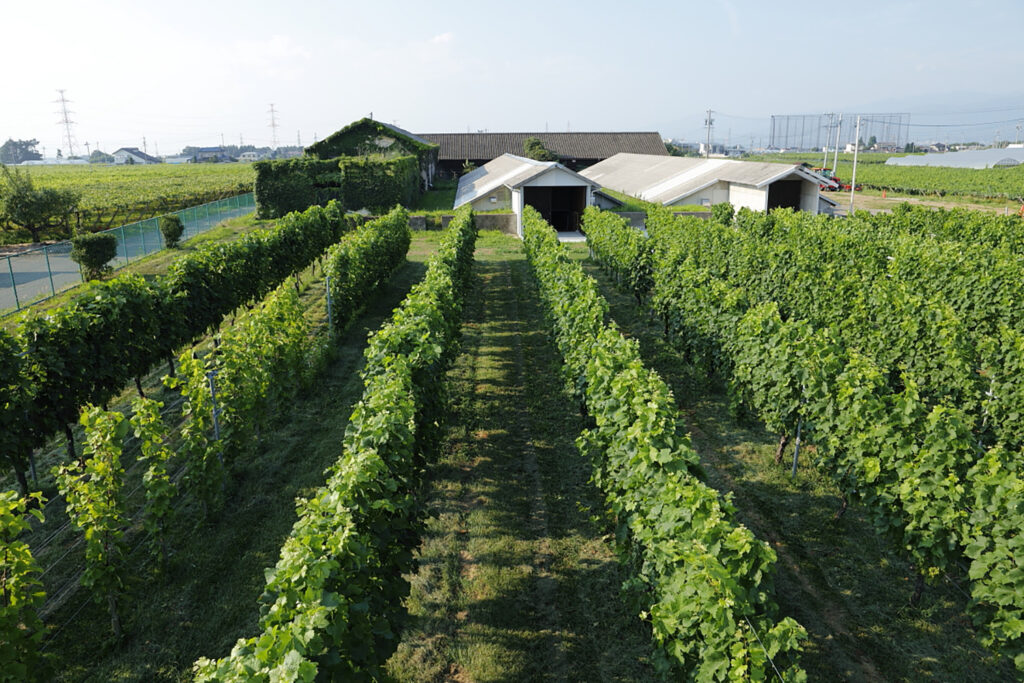 Chateau Mercian, one of the biggest players in the industry, continues to produce wines that make the most of the charm of the land with the stable quality of its wines, which is the result of techniques cultivated over 140 years and its large harvest. The wineries are located in Katsunuma in Yamanashi Prefecture, and in Mariko and Kikyougahara n Nagano Prefecture.
Among them, the Chateau Mercian Kikokogahara Winery is still proud of its "fantastic Merlot," which was depicted in the movie "The Usuke Boys". The first thing to do when you visit this winery is to try the Merlot.
Incidentally, there are many other wineries in the area, so it is fun to visit several of them.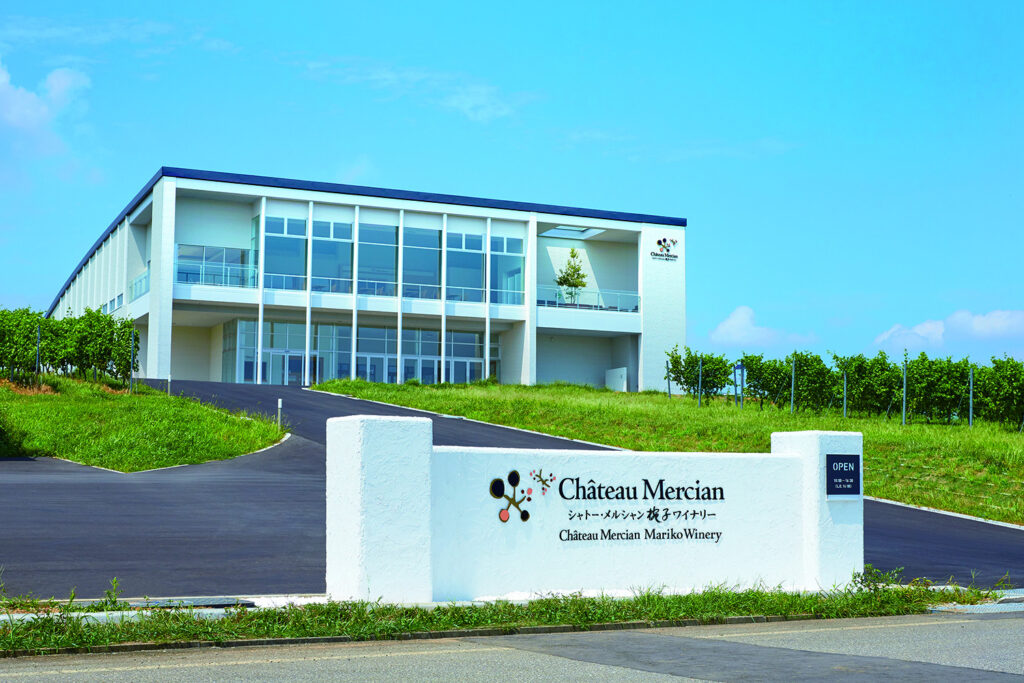 Meanwhile, don't miss the nearby Chateau Mercian Mariko Winery (Ueda City, Nagano Prefecture).
This winery opened in September 2019, and it was the first Japanese winery to be selected in the World's Best Vineyards 2020 competition to select the world's best wineries for wine tourism, ranking 30th in the world and 1st in Asia. You can take a tour here all year round (reservations required).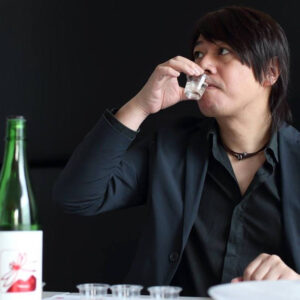 Daiji Iwase
Wine Magazine Editor-in-Chief and Sake/Travel Writer.
He is also involved in the planning and management of various alcohol-related media and events.
Ayaha Yaguchi
Writer / editor / illustrator. Born in Osaka. Writes mainly for magazines, the web, and advertisements. My areas of expertise are travel, the outdoors, science, and history. My current dream is to visit shrines and temples on remote sea islands.