Miki
Trip Planner Japan's Webmaster. love solo travel, photography, history, nature,…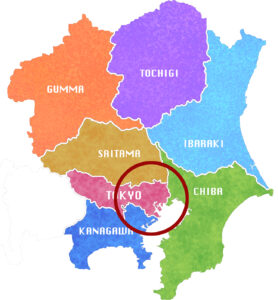 The Kanto Region includes the seven prefectures of Tokyo, Kanagawa, Chiba, Saitama, Ibaraki, Tochigi, and Gunma.
Among these, the prefectures of Tokyo, Kanagawa, Chiba, and Saitama are collectively referred to as the Tokyo metropolitan area. Many people who live within this area find themselves going to Tokyo whether it's to get to their workplace, school, for shopping, or otherwise, even if they don't live in Tokyo itself.
The area has a total population of around 36 million people, more than the entire population of Australia, despite it containing just four prefectures.
As the area has such a huge population, many would imagine that there is a lack of nature, but there are in fact a full range of exciting tourists sites such as mountains, rivers, the sea, and traditional townscapes.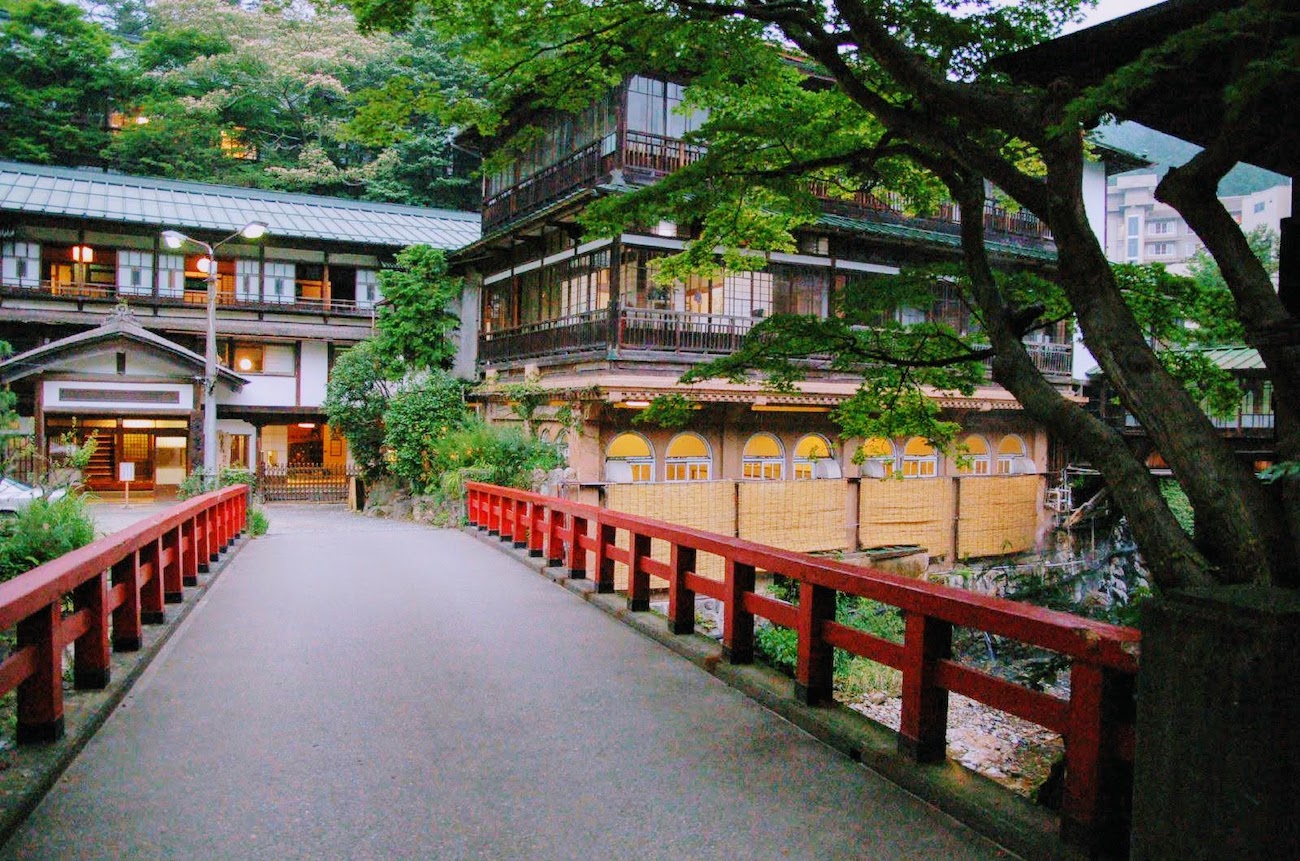 Check!
⇒Tokyo Guide
If you like
Shopping: Tokyo is by far number one. The city is the birthplace of many trends and there are shops for all audiences from those who enjoy partying to those with nerdier interests.
Arts and culture: Tokyo has by far the most museums, art museums, and bookstores. However, there are also a number of museums aimed at more niche interests in tourist spots such as Hakone, too.
Outdoor activities: Hiking is popular in the mountains of the Kanto Region with many camping sites scattered around.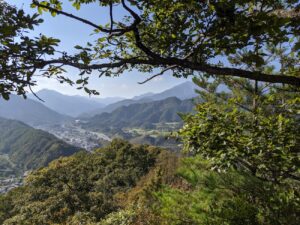 In Gunma Prefecture, you can enjoy skiing, and Chiba Prefecture is home to a plethora of surfing spots, too. In addition, you can enjoy paragliding in Nasu Kogen, Tochigi Prefecture, with fishing being popular in the seas of Kanagawa, Chiba, and Ibraki prefectures. Tokyo is also home to the seven Izu Islands – an isolated island chain where there is a rich scuba diving culture.
Hot springs: By far the most popular hot spring areas are Hakone in Kanagawa Prefecture, Kusatsu and Ikaho in Gunma Prefecture, and Nasu and Kinugawa in Tochigi Prefecture. Even so, there are public baths in Tokyo where you can enjoy hot springs, in addition to facilities that have a number of open-air baths and deluxe public bathhouses (which are known as "super public baths").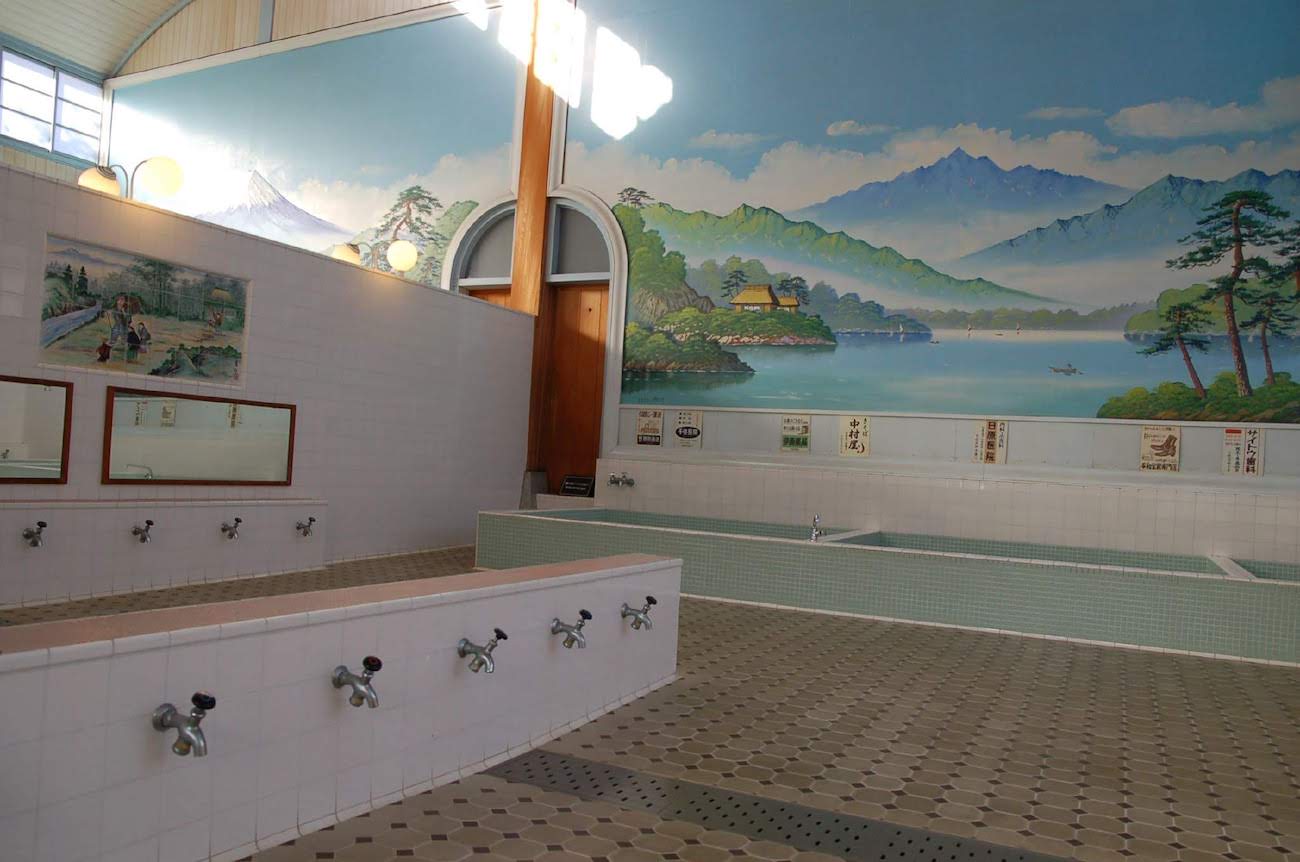 Traditional townscape: As Tokyo was destroyed during the air raids in the WWII, the traditional pieces of architecture that remain here are relatively few in number.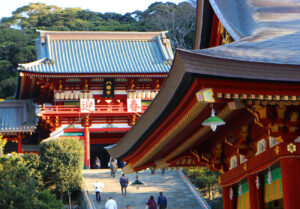 Kamakura was home to, and the birthplace of, the first samurai government, the Kamakura Bakufu. It is also one of the best historic spots in the Tokyo metropolitan area for historic shrines and temples.
Kawagoe in Saitama Prefecture, Sawara in Chiba Prefecture, and Tochigi in Tochigi Prefecture still have traditional townscapes that are used as filming locations that are set in olden times. All of these are accessible from Tokyo on a day trip.
Gourmet food: Tokyo has by far the most options for domestic and international specialty dishes. However, each prefecture has its own unique B class gourmet food with a common touch (hearty, reasonably priced, and with local touches) . For example, Saitama is home to many udon noodle restaurants and Takasaki in Gunma is famous for its large number of pasta restaurants.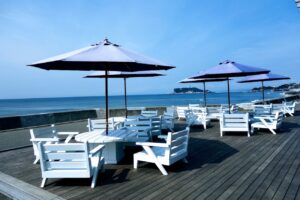 Places to go on a date: Places popular to go on dates among Japanese are plentiful in Kanagawa Prefecture, including Kamakura, which has a blend of mountains, the sea, and historical sites; port town Yokohama; and Hayama, a good spot for enjoying a drive by the beach. In Tokyo, Odaiba, which is located by the sea, and areas near Tokyo Tower that are known for their night view are popular.
Nightlife: The majority of clubs, concert venues, bars, and other nightlife spots are focused in Tokyo. If you venture out into the countryside, you will find "Snack" bars, which have a manager who is always present in the bar (usually a woman; referred to as a "mama") and where karaoke is a given. These "Snack" bars are unique Japanese-style bars that attract many people. They are often the only type of bar in the area in the countryside.
However, Japanese-style pubs (known as izakaya), which allow you to enjoy both alcohol and food, can be found in almost all Japanese towns of a reasonable size and are open until late.
Popular places
Popular among Japanese people: Hot springs (Hakone and Kusatsu), Tokyo Disneyland (Chiba), visiting museums and art museums (Tokyo), shopping (Tokyo for fashion), visiting shrines and temples (Kamakura and Nikko), picking fruit (almost all prefectures except Tokyo, with strawberries particularly popular), going for a walk with food in hand (all prefectures), famous spots for flowers (Ashikaga Flower Park in Tochigi, rape flower fields in southern Chiba, and Hitachi Seaside Park in Ibaraki)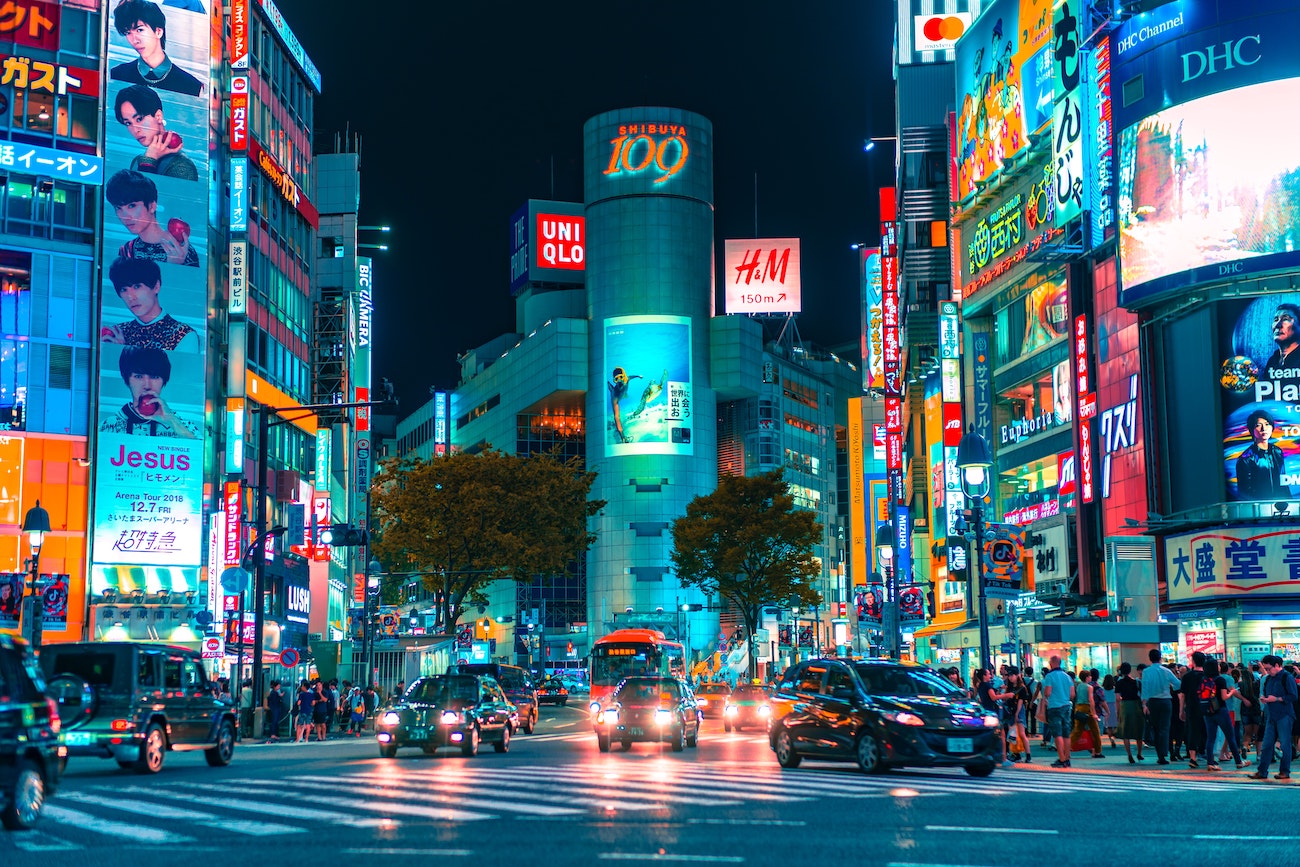 Popular among foreigners: The brightly lit streets of Shinjuku, the retro shopping district in Asakusa, Shibuya's scramble crossing, Nikko Toshogu Shrine, temples and shrines in Kamakura, and hot springs in Hakone.
Editor's recommendation
Walking around and enjoying the modern architecture in Tokyo also comes highly recommended. Japan is the world's top countries for winners of the Pritzker Architecture Prize along with the United States. This prize is called the Academy Awards of the field of architecture.
There are many buildings and forms of architecture that celebrated architects have works on in Tokyo, including many facilities such as stations and art museums that you can actually enter and enjoy.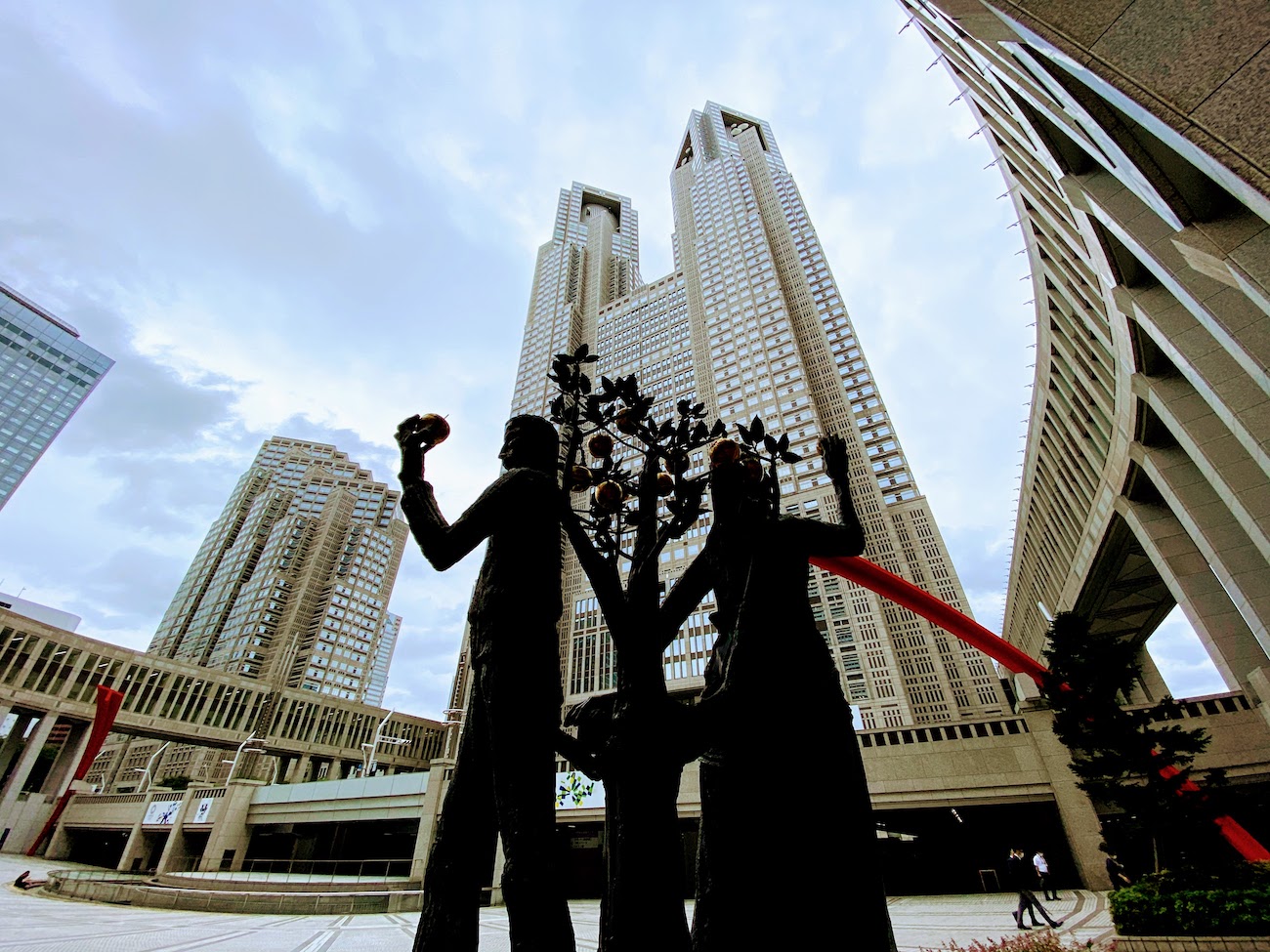 Films about the region
・TOKYO:  "Your Name"  "Shin Godzilla" "Lost in Translation"
・SAITAMA:"Fly Me to the Saitama"
・CHIBA:"Kisarazu Cat's Eye"
・TOCHIGI:"5 Centimeters Per Second"
・IBARAKI:"Kamikaze Girls"
・GUNMA:"Hōtai Club"
Miki
Trip Planner Japan's Webmaster. love solo travel, photography, history, nature, foods, architecture, handcraft.