Miki
Trip Planner Japan's Webmaster. love solo travel, photography, history, nature,…
I suppose  "Urabandai" is still a hidden gem for foreign tourists.
It is located in northern Fukushima, in the Tohoku Region,  with an elevation of 800 m above sea level.
About 3-hour drive from Tokyo Metropolitan Area, 4 hours and a half by Highway Bus from Shinjuku(Tokyo).
The area has mountains, a group of lakes, rich flowing wetlands,  a clean river, and hot springs.
Because of the cold winters, you can also enjoy great skiing on powder snow.
Despite all these tourist resources, Urabandai is still not widely known by foreigners compare to Niseko, popular ski resort in Hokkaido.
"Recently, skiers who are tired of Niseko have been coming to Urabandai," said the owner of one guesthouse.
One of my American friends also said, "There are so many tourists in Niseko and I can hear English all over the place. I don't feel like I'm in Japan!In addition, prices are very expensive!".
I think it is likely that this place will become famous among foreign Ski enthusiasts.
However, today, I want to talk about cherry blossoms in this area, not skiing.
There are many cherry blossom viewing spots in the Inawashiro area, which is easily accessible from Urabandai.
Here, the cherry blossom season is usually about a month later than in Tokyo, and is enhanced by the view of the lake and mountains.
🌸1. Bandaisan Ranch(磐梯山牧場)
There are about 200 cherry trees (Somei-Yoshino) in the Bandaisan Ranch, and you can see the splendid cherry blossom road every spring.

The rows of cherry trees stretch for more than a kilometer, you can walk for more than ten minutes enjoying the flowers.
You can see the view of Mt.Bandai , which is listed on the 100 famous mountains in Japan.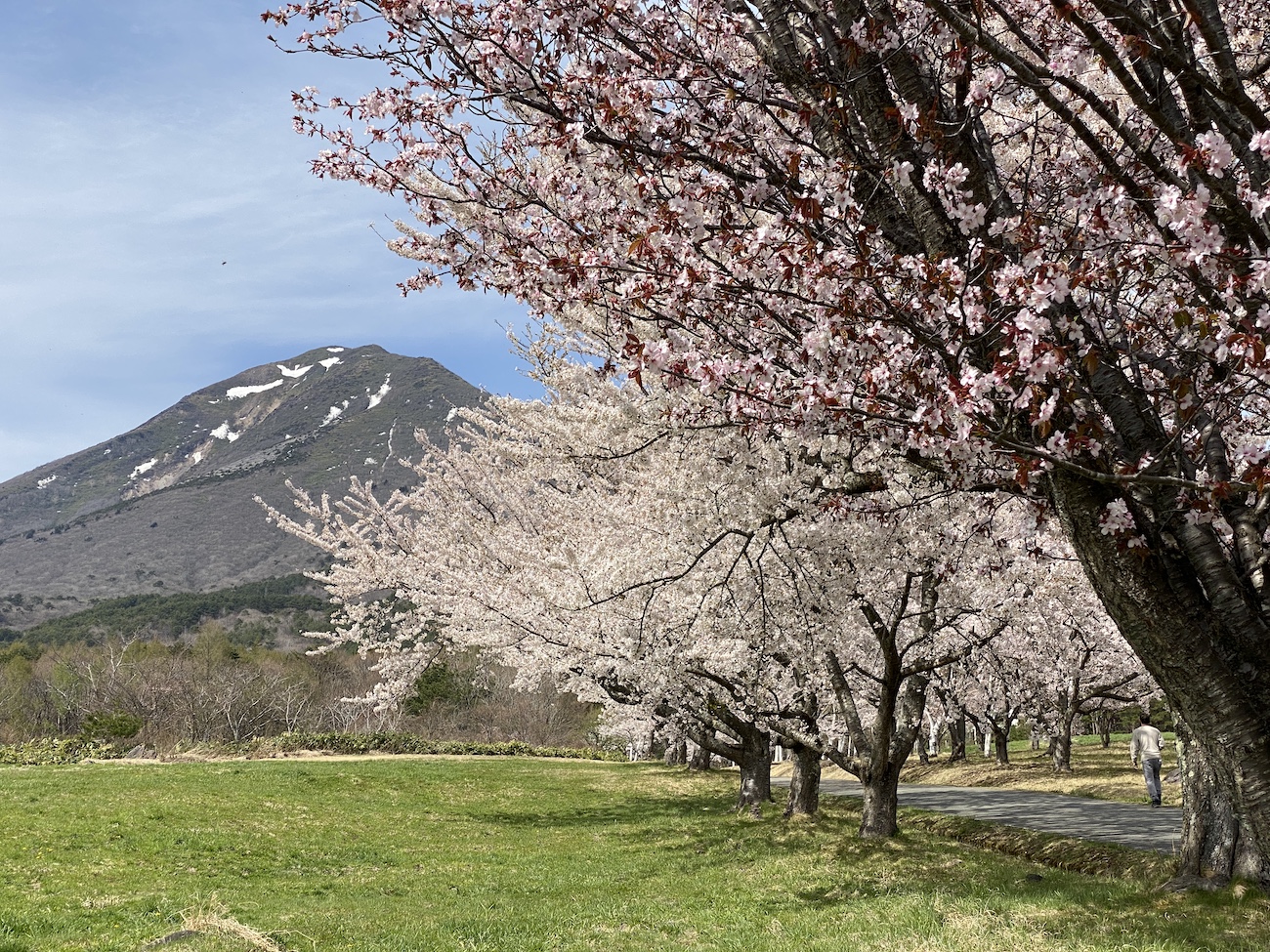 On the other side of the mountain, you can see Lake Inawashiro, Japan's 4th largest lake.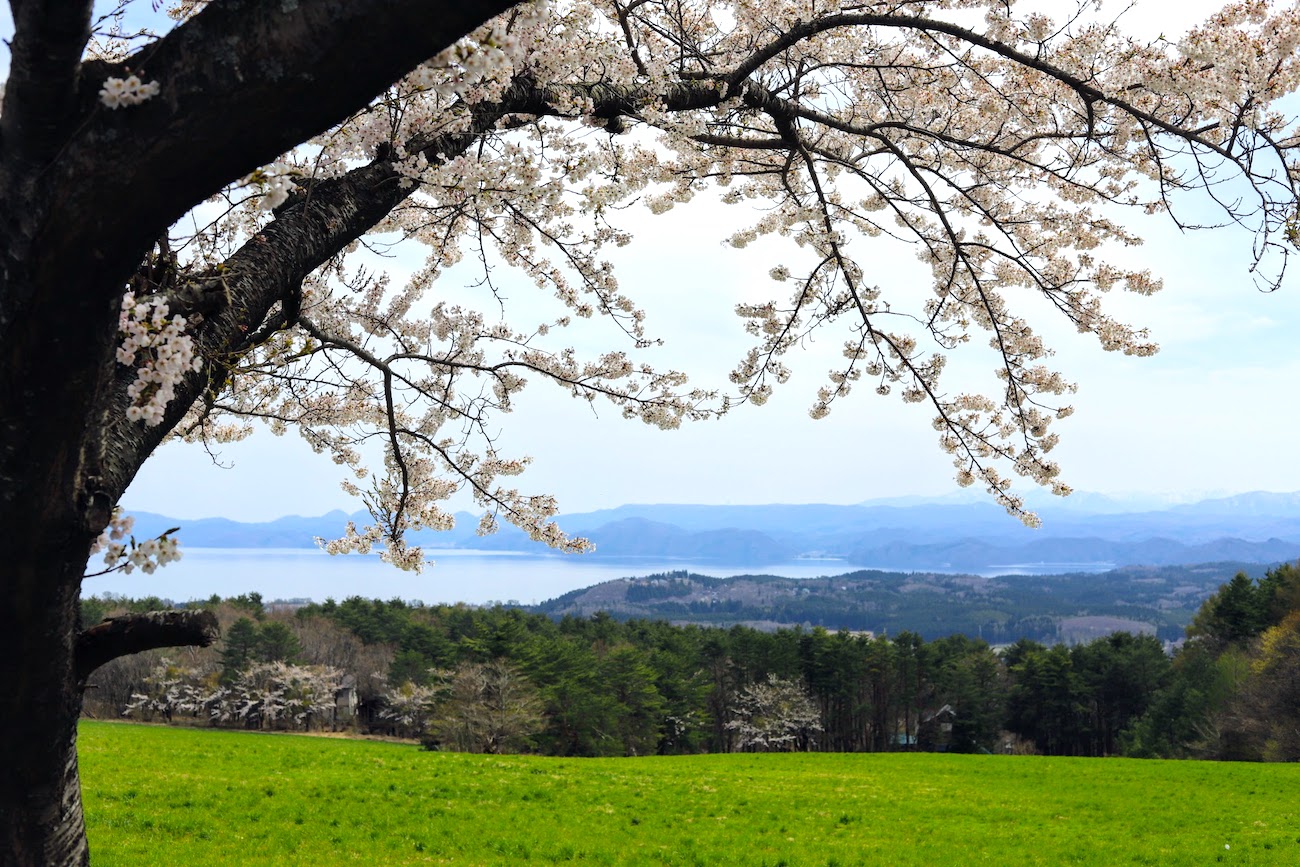 Rows of cherry trees are common in Japan, but cherry blossom trees with a view of the mountains and lake are kind of rare.
🌸2. Sakura-touge(桜峠)
More than 3,000 cherry trees are located on this mountain path. The cherry trees that bloom here are an uncommon variety of cherry trees called Oshima Sakura which has a darker pink color.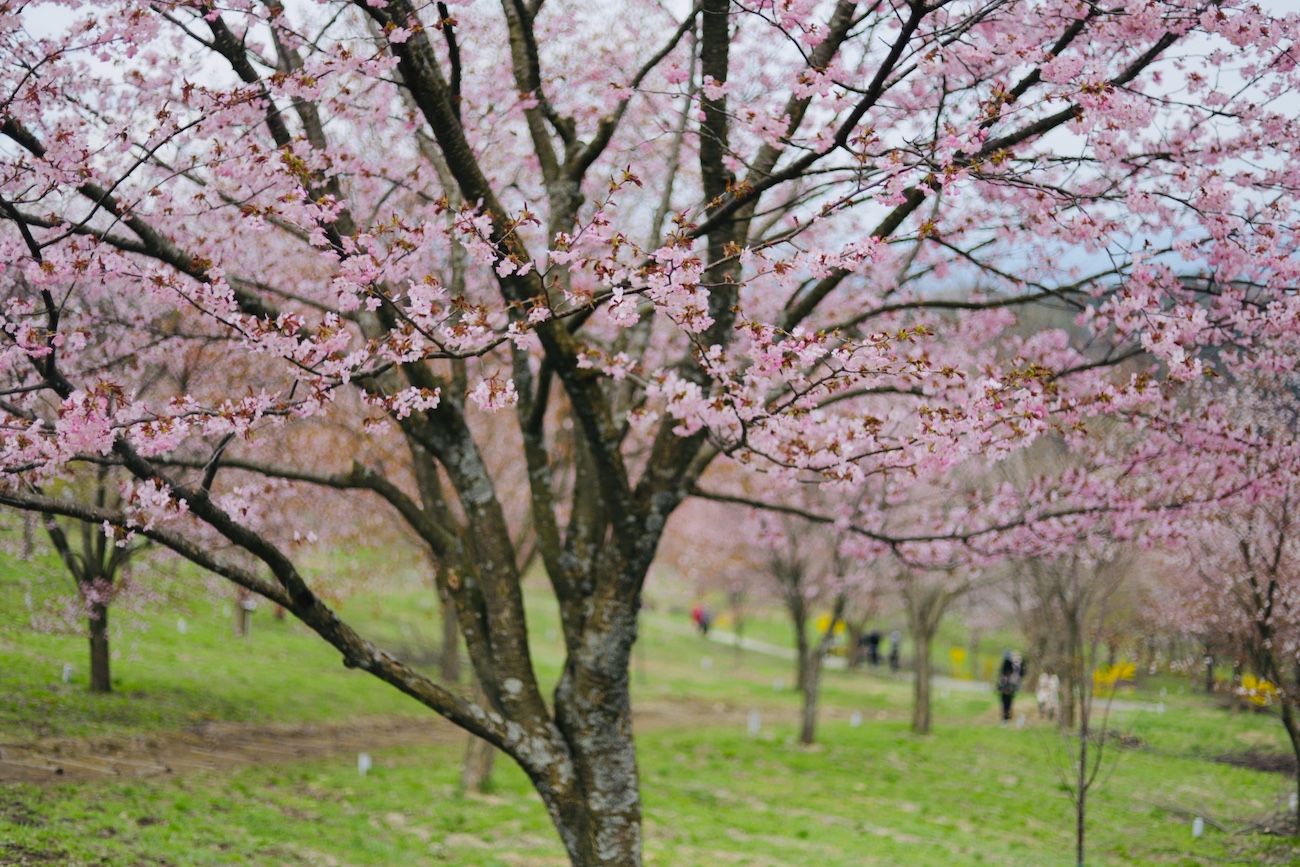 The tree planting began in 2001 to celebrate the birth of Princess Aiko to the royal family. There are about 800 trees along the Meguro River which is one of the most famous cherry blossom viewing spots in Tokyo, so as you can see this pass is on a very large scale.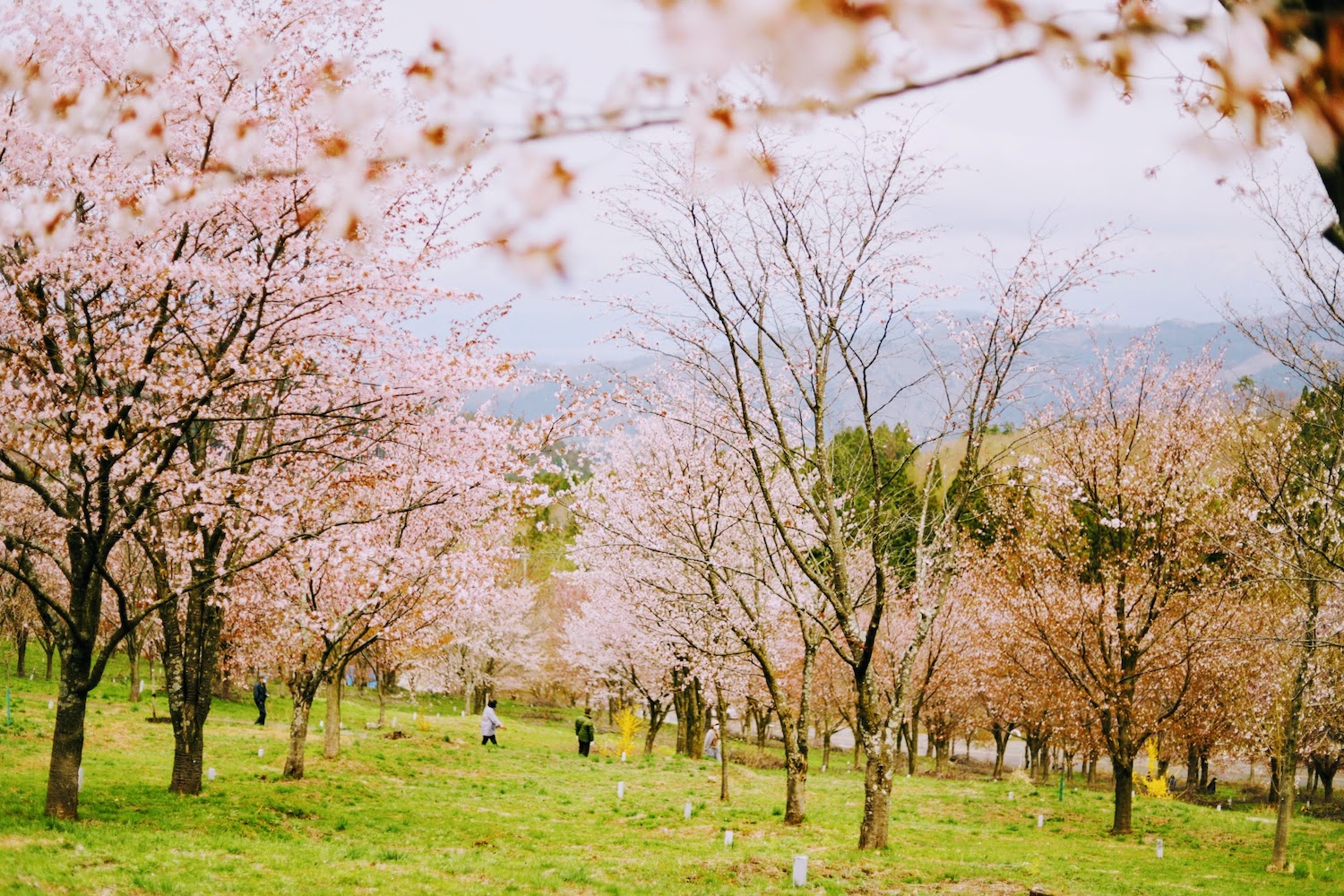 Beyond the cherry blossoms, you can see the mountains, making it a very photogenic place.
🌸3. Kannonji River Cherry Trees(観音寺川さくら並木)
The small river is lined for about one kilometer on both sides with cherry trees (Somei-Yoshino). It is  the most famous place to see cherry blossoms in Fukushima Prefecture.
This small river curves gently to the right and left, flowing quietly with clear water in its natural state without any bank protection work.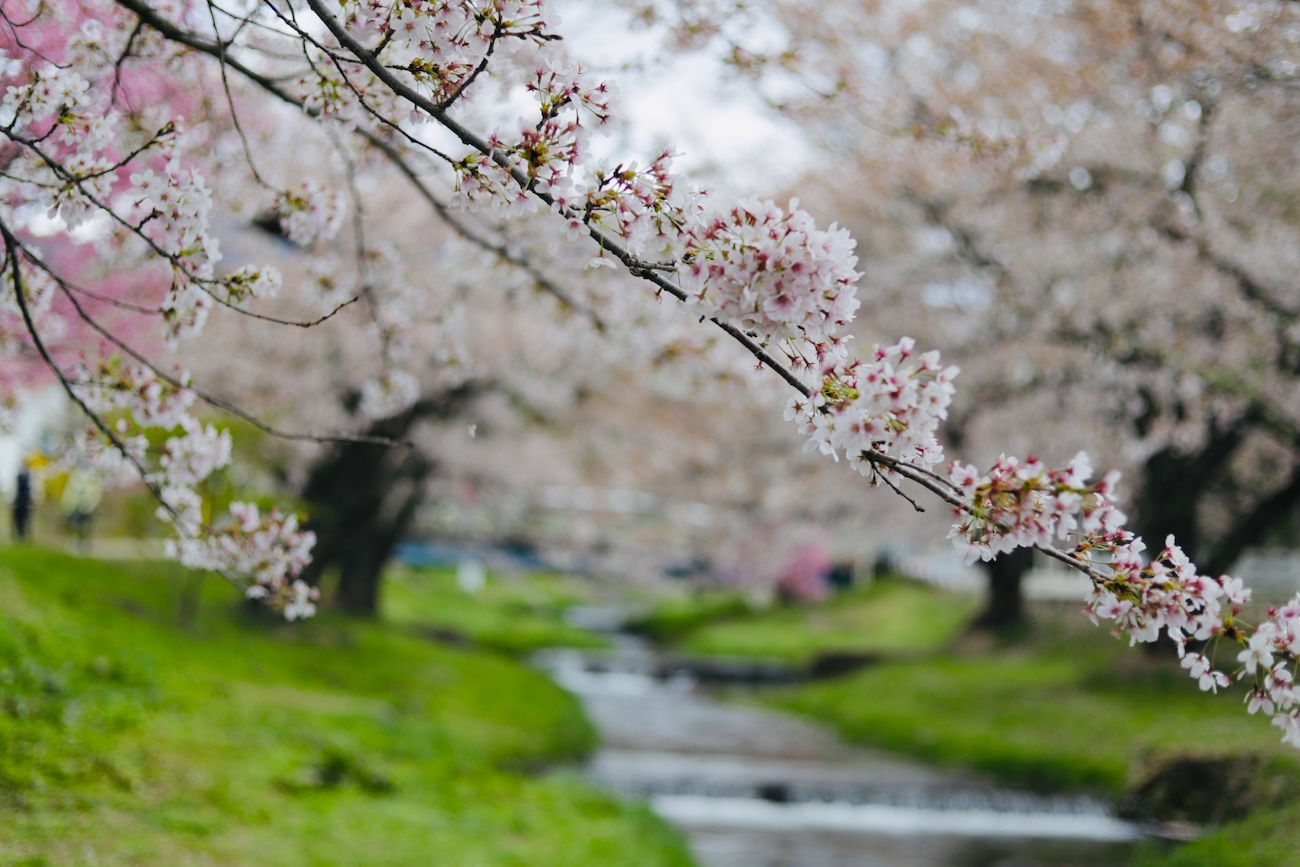 It is my opinion that cherry blossom photos are more beautiful with the addition of greenery.
🌸4. Hanitsu Jinja(土津神社)
The shrine honors Aizu's first feudal lord, Masayuki Hoshina, built in 1675.
This area was controlled by the Aizu clan during the Edo period. Who were defeated by the new government forces in the civil war at the end of the Edo period.
The shrine building was  lost at that time, but was later rebuilt in 1880.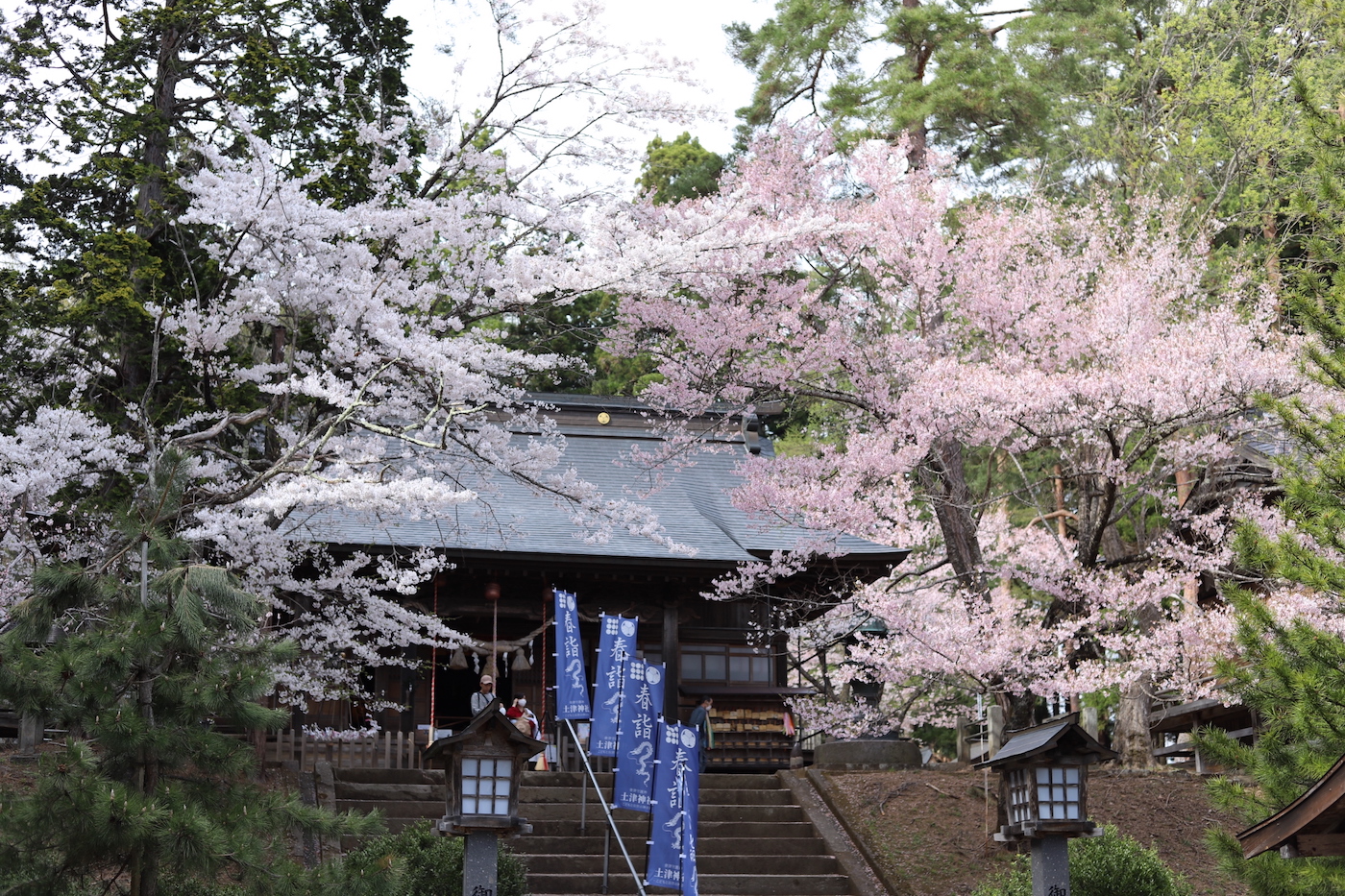 Masayuki is the half-brother of the third shogun of the Tokugawa Shogunate, a historical figure who is respected for his intelligence and other qualities.
This shrine is known for its autumn leaves and cherry blossoms. You can also visit the graveyard of the Matsudaira(=Tokugawa) family, lords of the Aizu Clan.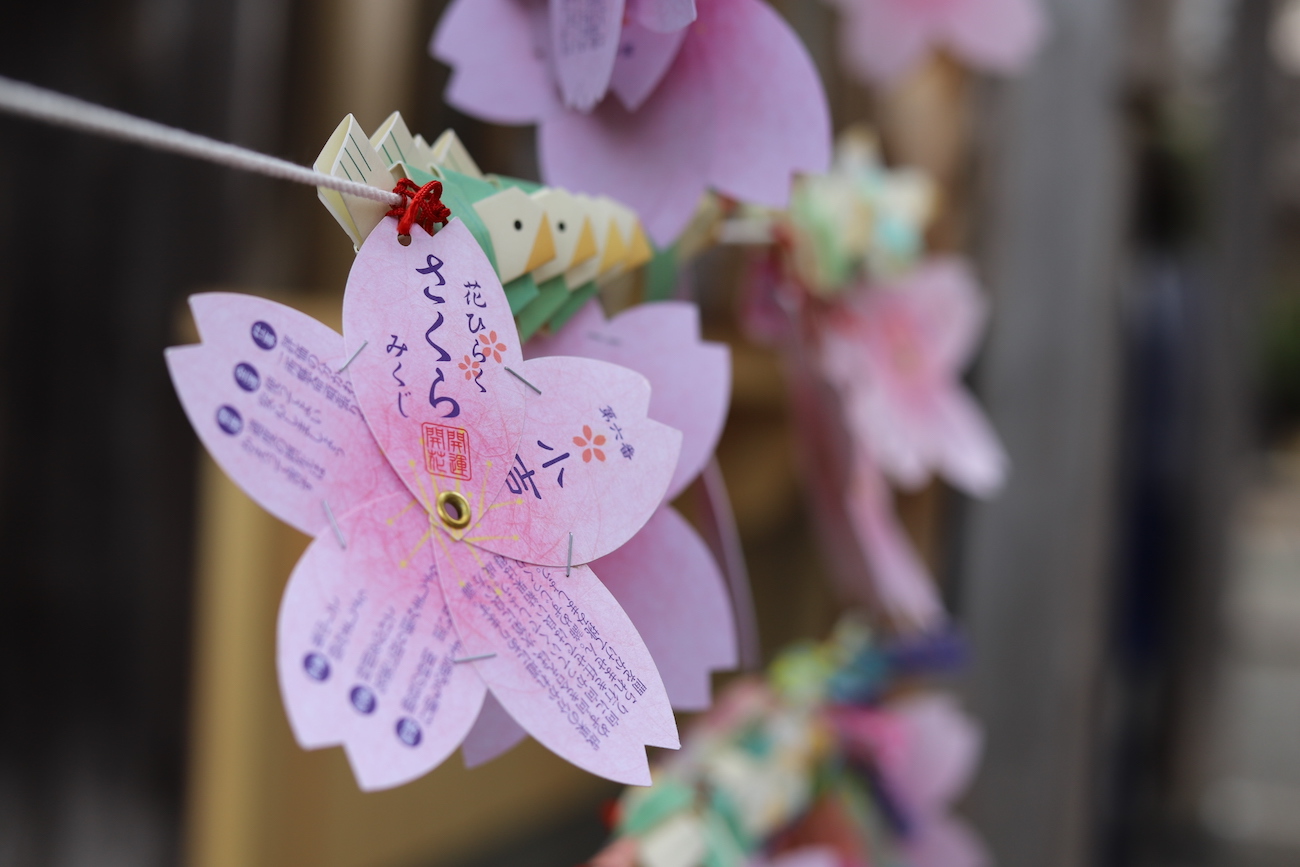 Where to stay?
After you have enjoyed Cherry Blossom Viewing in Inawashiro Area, I recommend that you to stay at a nice guesthouse in front of a beautiful lake in Urabandai. The location is wonderful!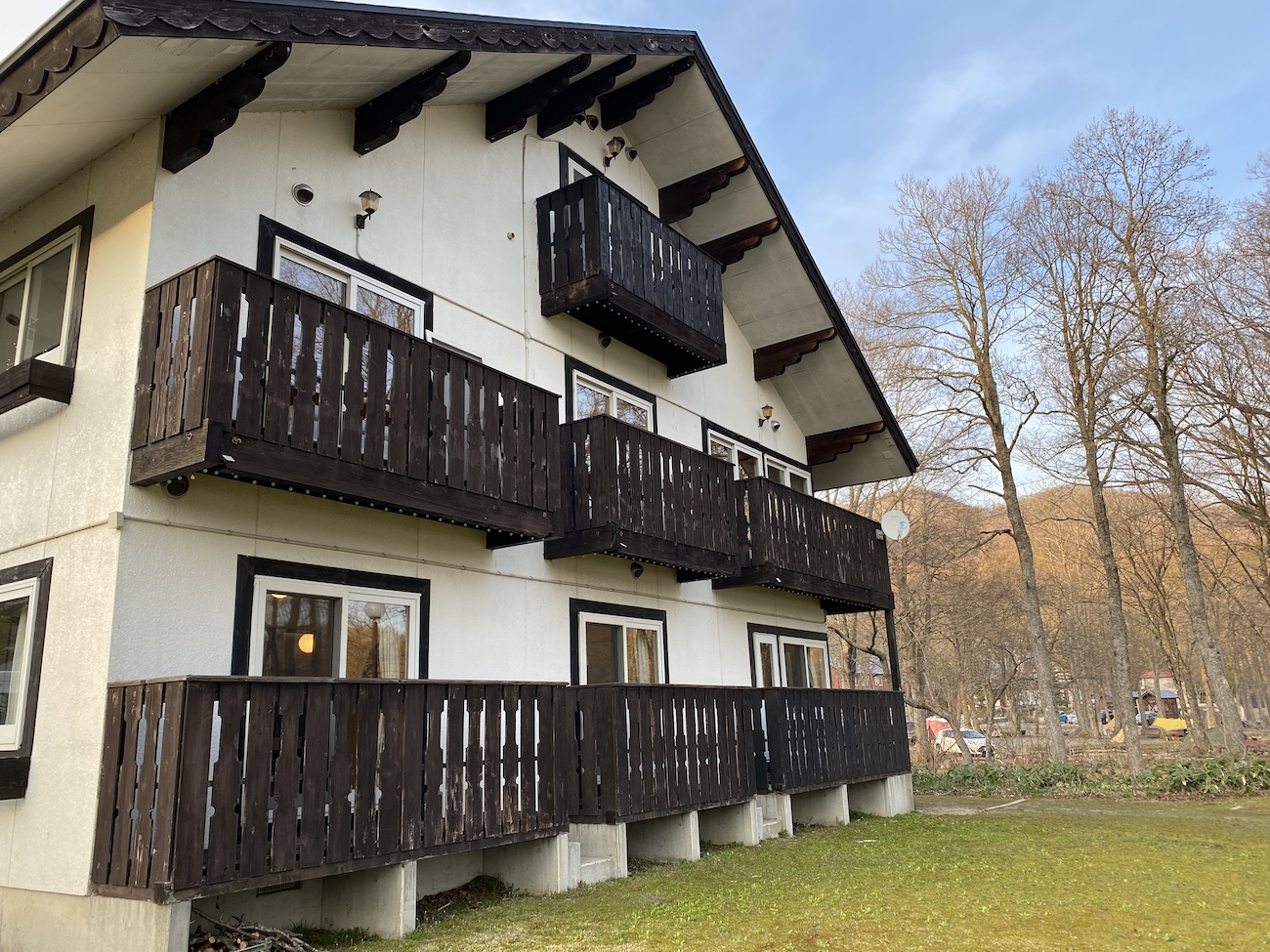 Bandai Lakeside Guesthouse is a small accommodation with a great view of Lake Sohara and Mt.Bandai.
It is the best place for canoeing, cycling, and trekking in Summer.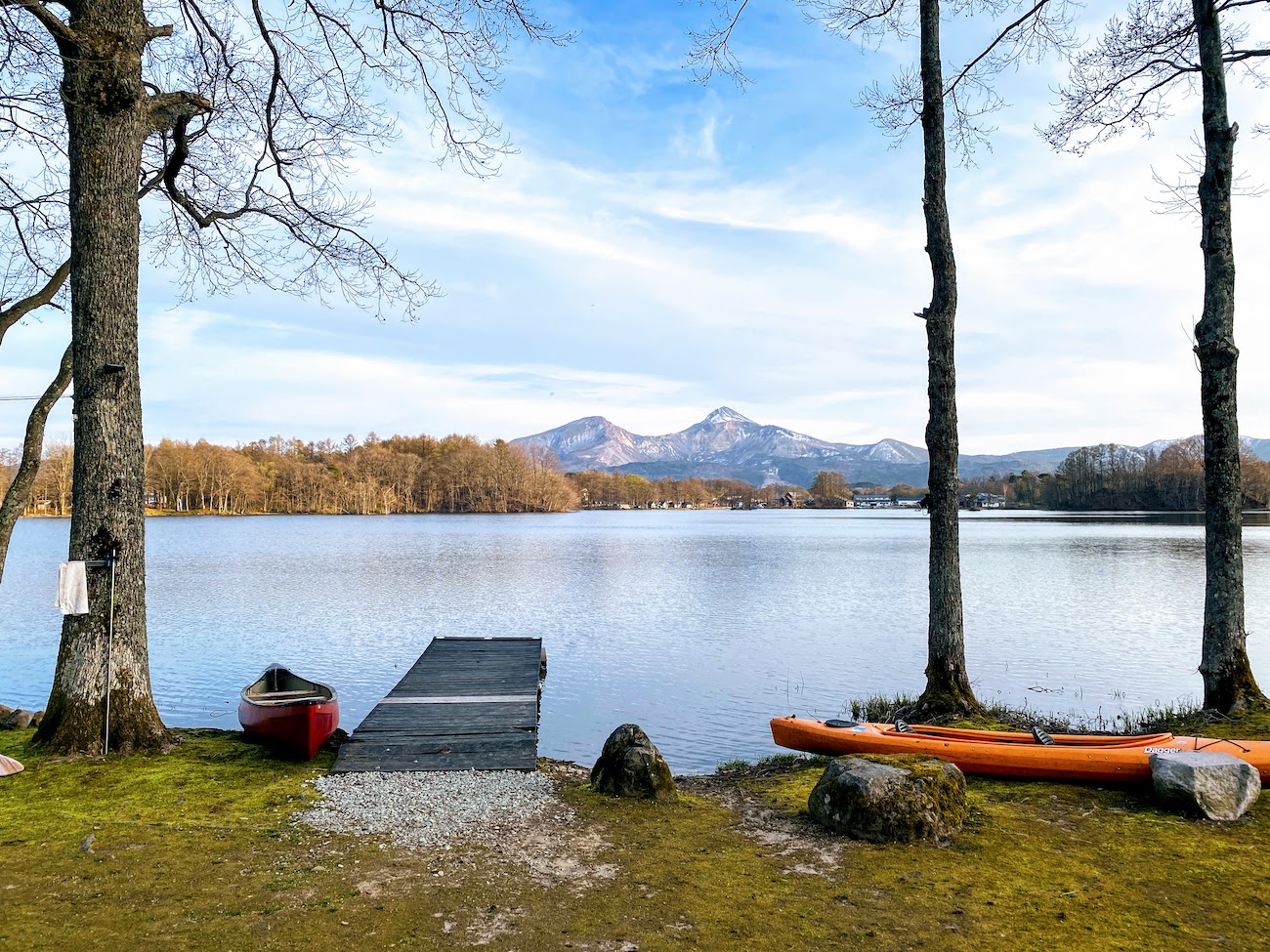 They have a craft beer tap in their dining room. You can enjoy a tasty beer after your outdoor activities.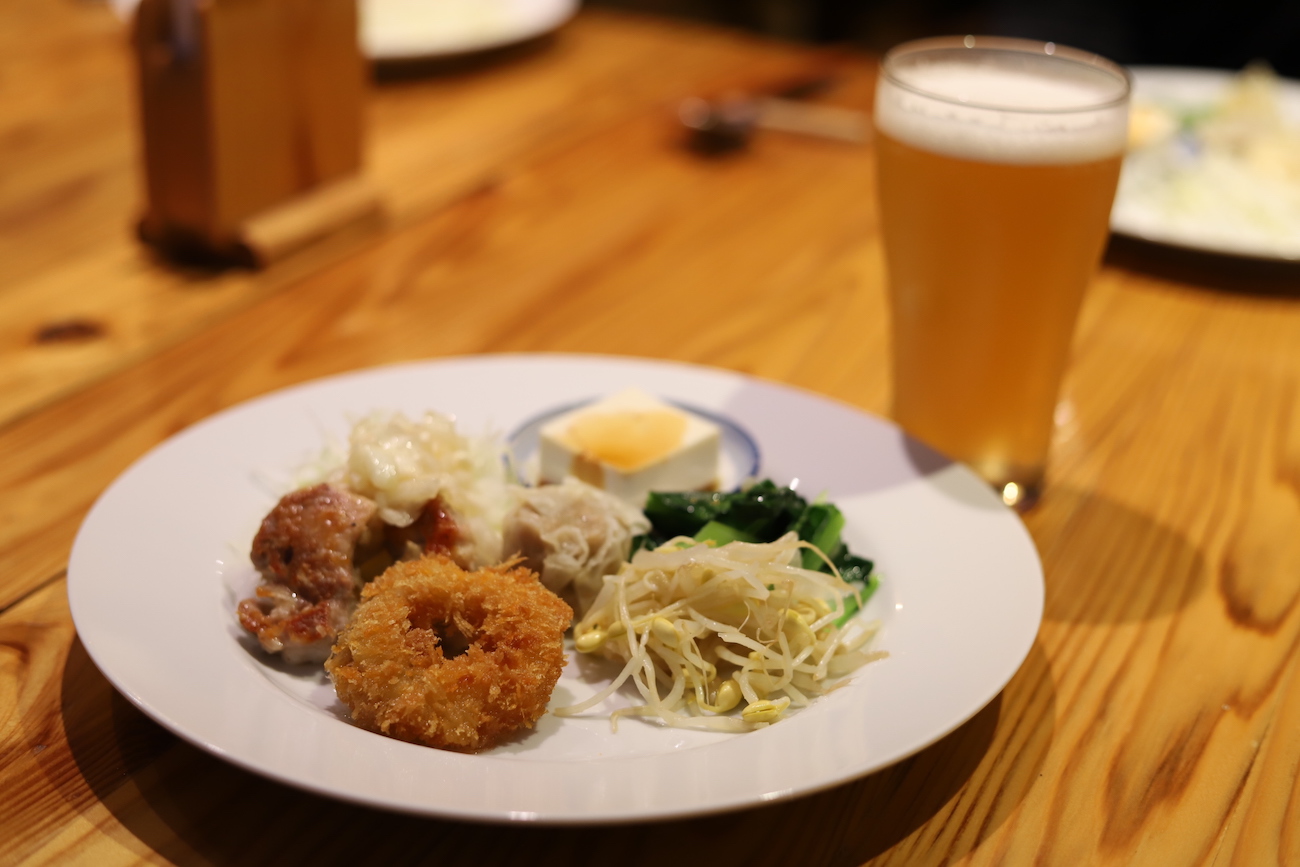 There is a spectacular observatory within walking distance of this guesthouse.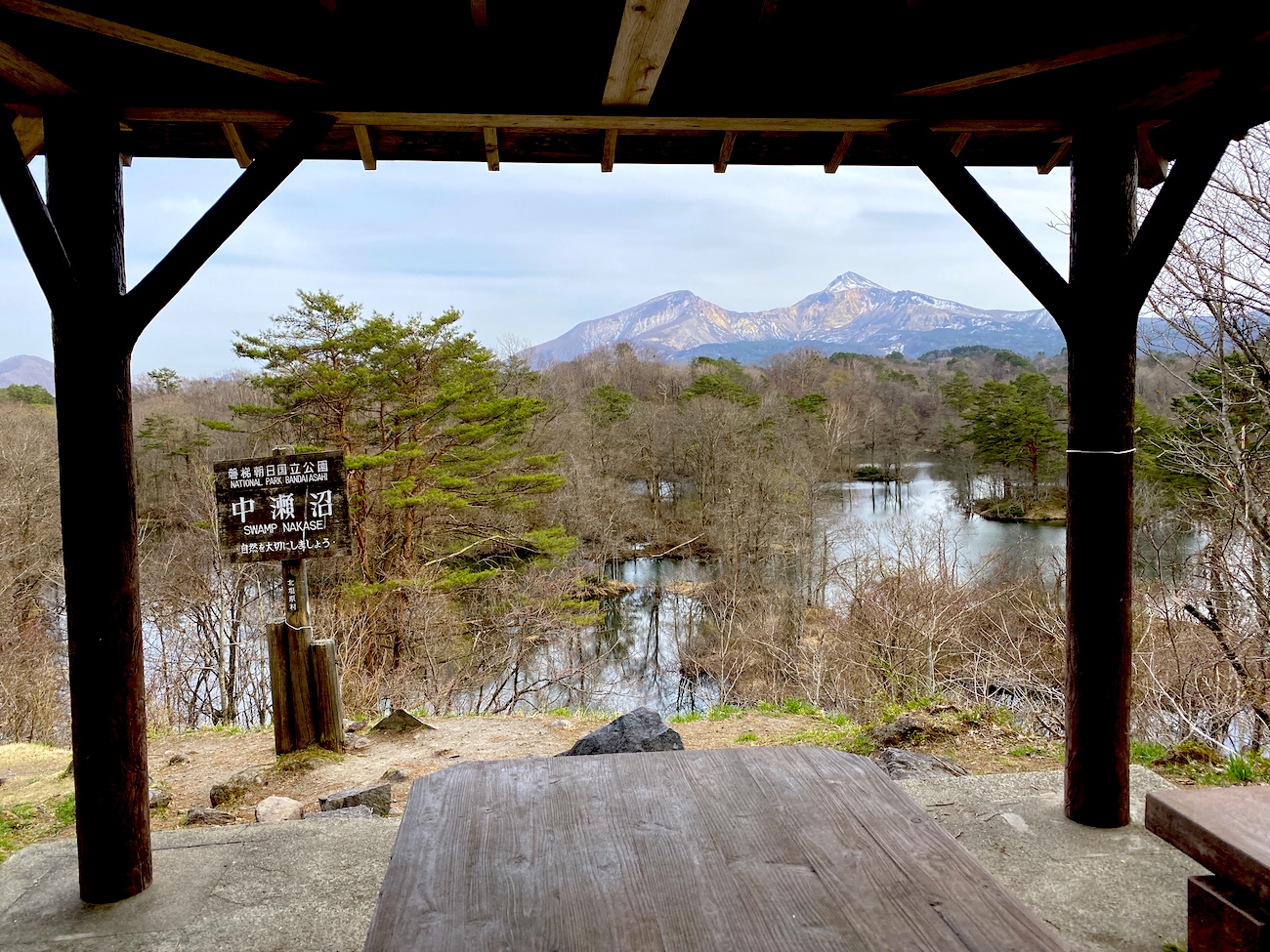 Miki
Trip Planner Japan's Webmaster. love solo travel, photography, history, nature, foods, architecture, handcraft.