Miki
Trip Planner Japan's Webmaster. love solo travel, photography, history, nature,…
"It's my destiny to be a wanderer. I don't have a home town." said Fumiko Hayashi, a writer who wrote the perennially popular masterpiece "Vagabond's Song".
Coming from an impoverished upbringing, she often moved house as a child. After succeeding as a writer, and as if to heal her wounds of that time, she planted her roots in the shape of a gorgeous home in Shimoochiai in Shinjuku Ward.
It's currently the "Fumiko Hayashi Memorial Hall". The designer of the home was Bunzo Yamaguchi, one of the leaders of the modern Japanese architectural movement, who studied under the Berlin architect Walter Gropius.
It's a 7-minute walk from the Seibu Toei subway "Nakai Station". The home of Fumiko Hayashi still stands at the foot of a hill with a solemn atmosphere.
To be honest, she invokes a strong image of poverty, and so regardless of her success I imagined that her home would be more cozy, but the size was astonishing with the area of the property being 900㎡.. 'Th-this is a mansion!' I thought.
The quaint slopes and stairs leading up to the entrance make you feel as if you were lost on a small path in Kyoto. The traditional scenery makes you forget you're in Shinjuku.
Looking down on Fumiko's house from the top of the hill, it looks like this.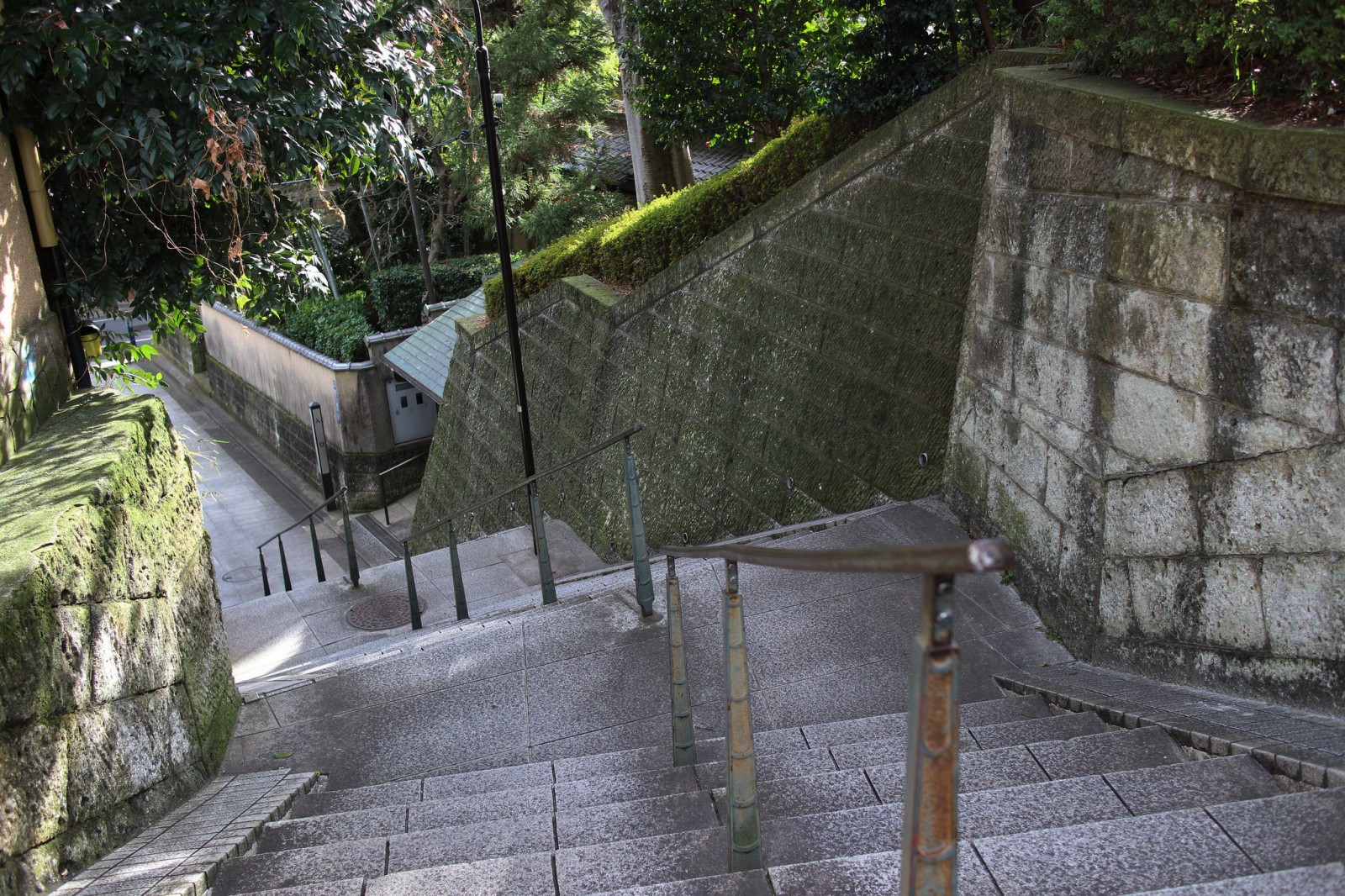 The Shimoochiai area, which used to be an area where many artists gathered to live, is full of quaint slopes. The whole area felt to me like something that could be in a painting itself.
Well then, let's pay the surprisingly cheap 150 yen entrance fee and head inside.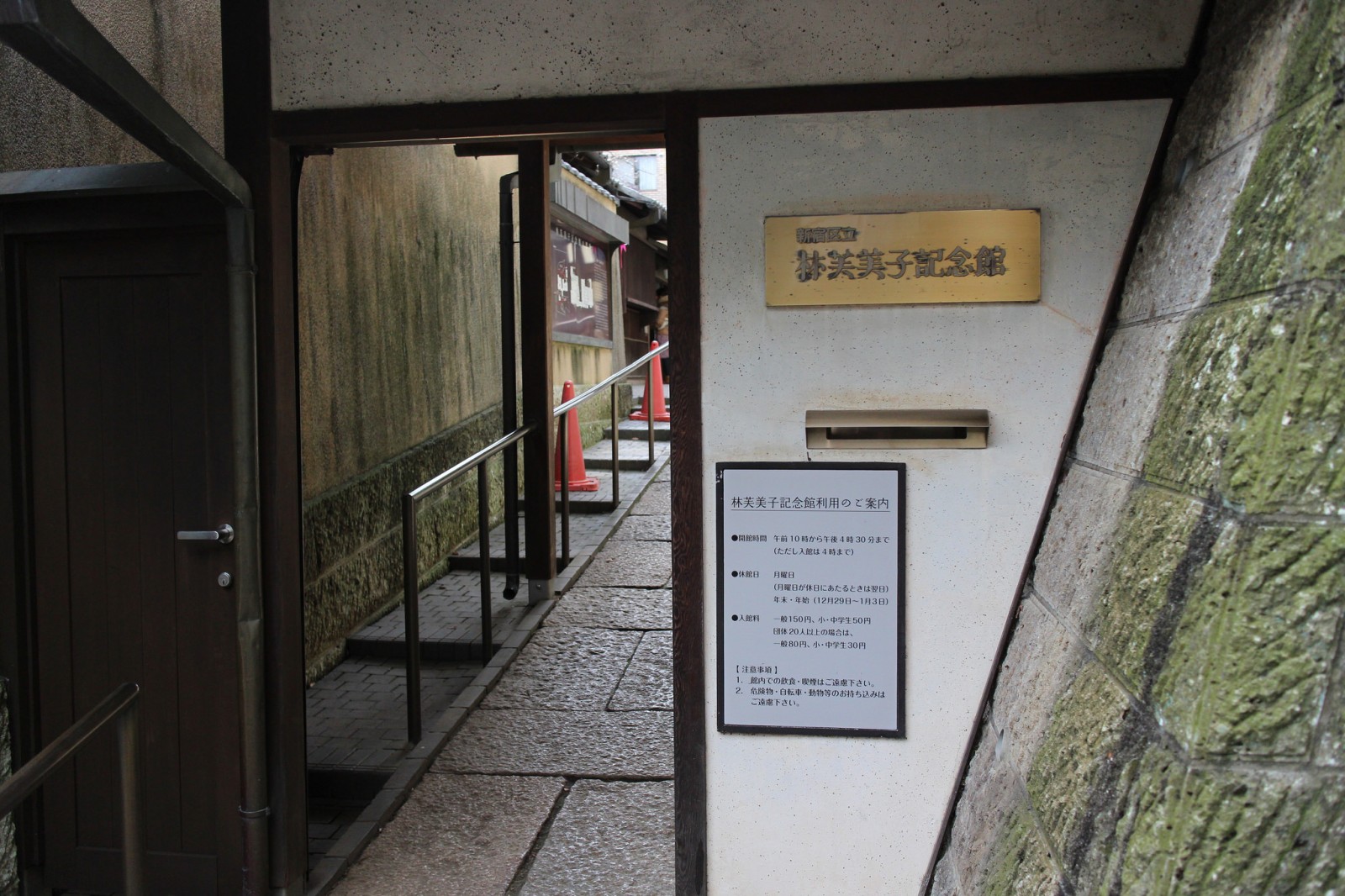 By the way, this area which is now the entrance used to be the service entrance. The main entrance for guests at the time is currently closed from outside, but you can check it out after entering, so be sure not to miss it. From the main gate to the entrance, you're surrounded by bushes of Moso bamboo, and the atmosphere feels like an old-fashioned restaurant in Kyoto. It's a gorgeous approach.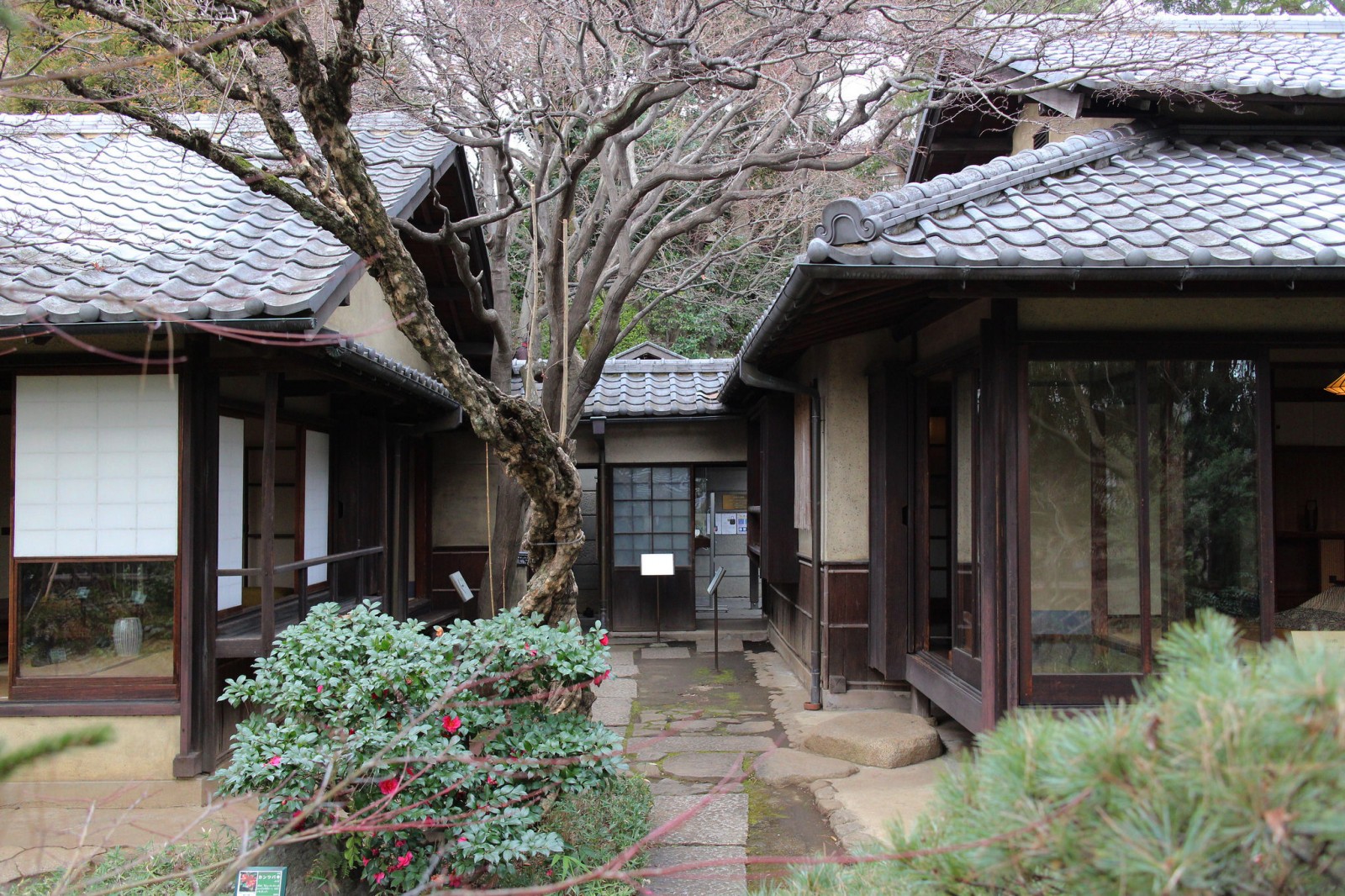 The shape of the house is a combination of two buildings coming together, and I thought it even looked like modern luxury Japanese inns with detached rooms, but really, this was an idea to evade building regulations at the time.
When this house was built around 1941, there was a floor area limit of about 100㎡ per house (during that era, luxury was seen as an enemy) and so a mansion of this size shouldn't have been built.
By first building a home for her painter husband's, and then another under Fumiko's name, they were able to connect them to avoid the regulations. Fumiko, who lived so freely, found a pretty cool way to break the rules.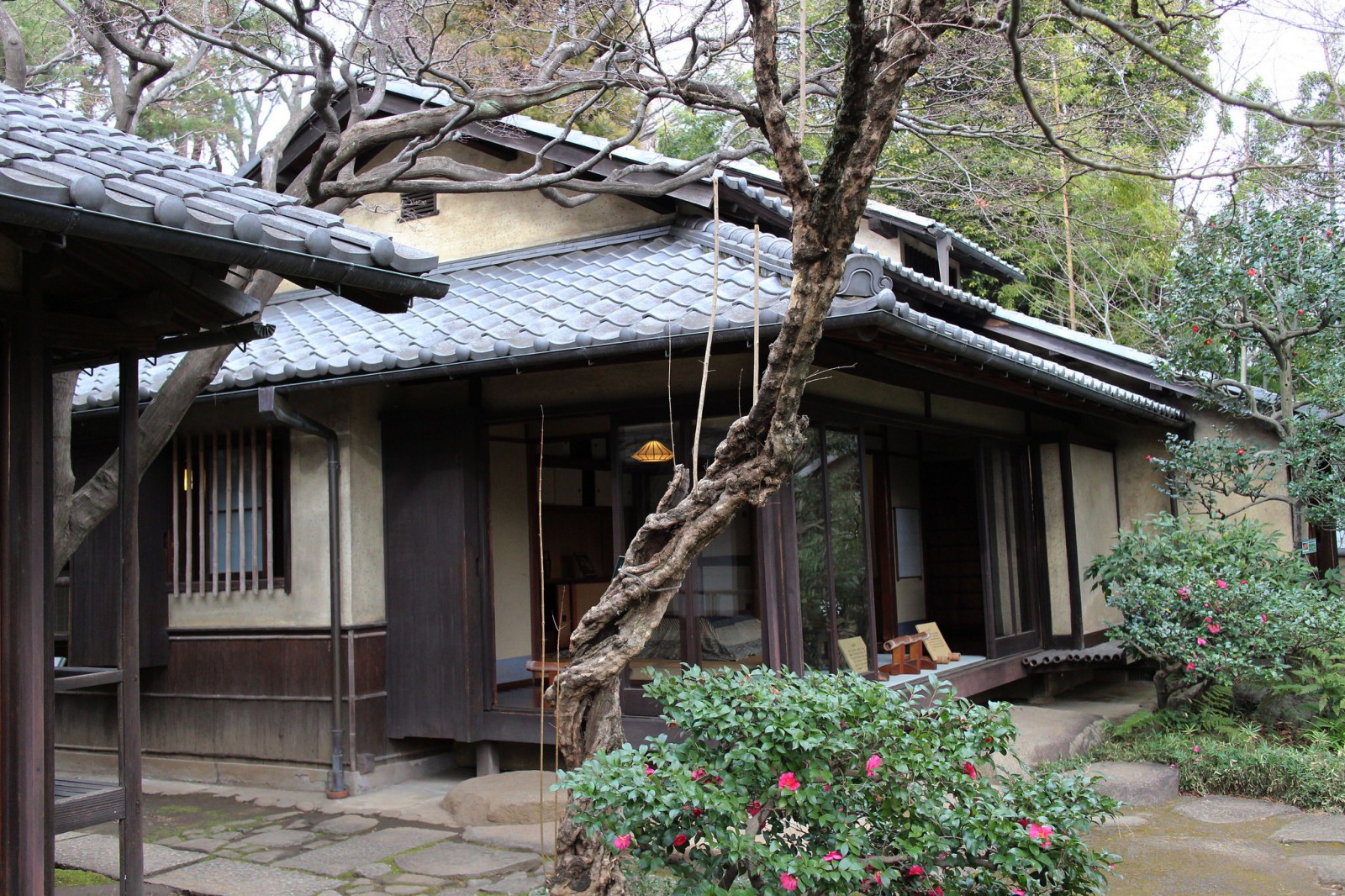 It's a beautiful piece of Japanese architecture that will take your breath away no matter what angle you look at it from.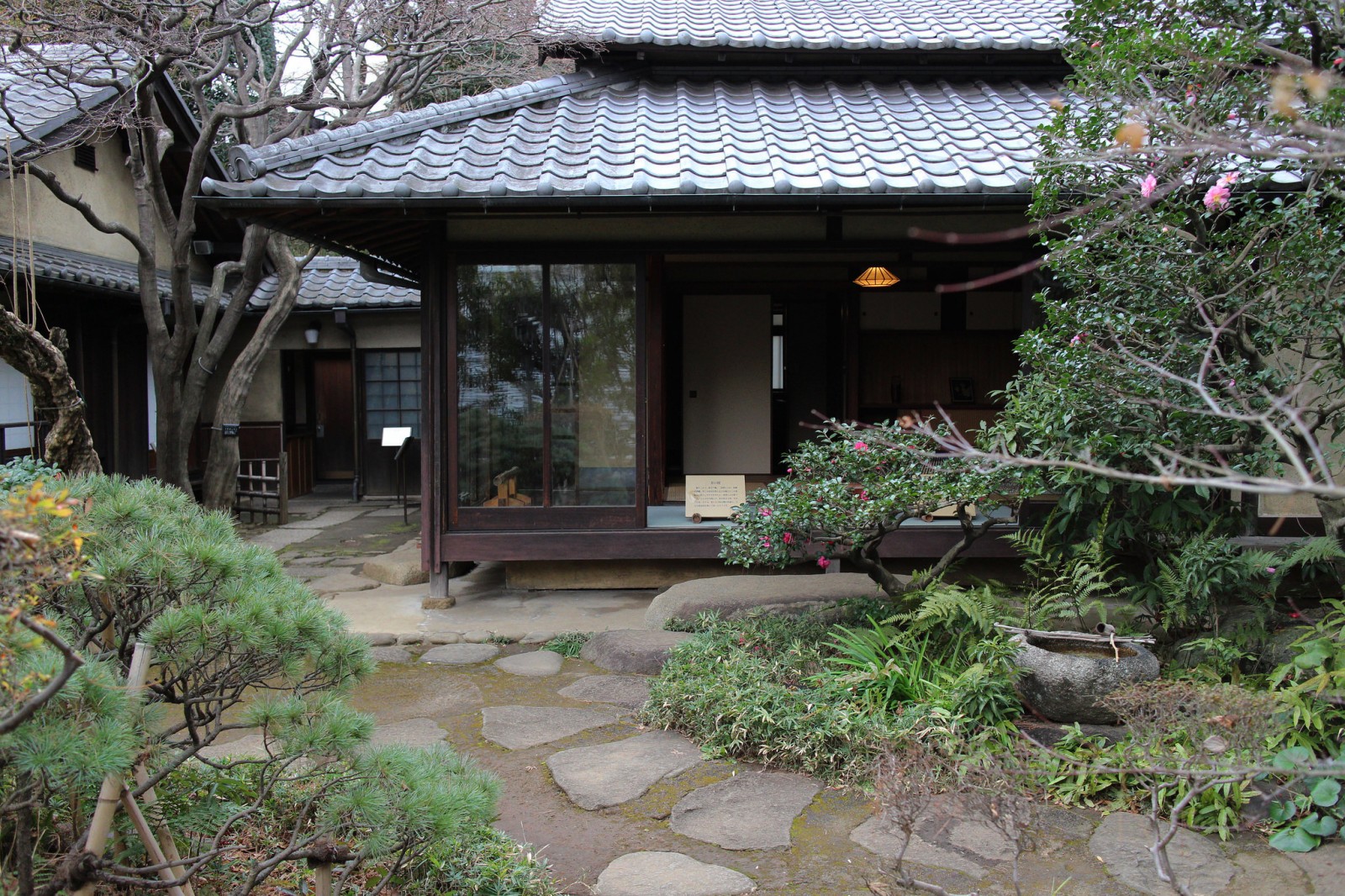 Before building the house, Fumiko bought around 200 texts on architecture, and designed the blueprints and layouts for the home herself. So she was clearly enthusiastic about visiting Kyoto to tour and study old houses. She must have been someone with an incredible sense of beauty in all things, especially so in writing.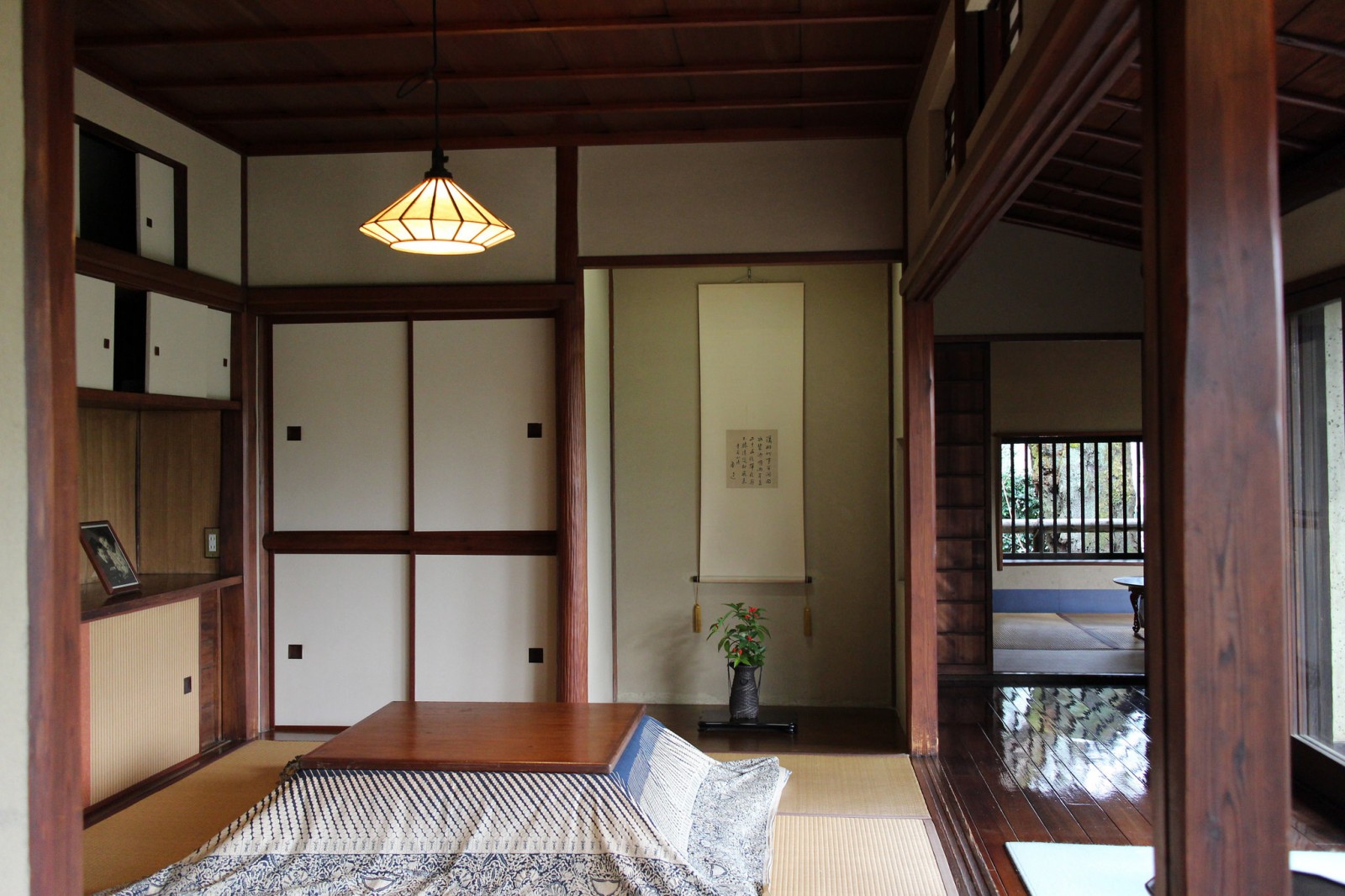 The interior is beautiful as well, so you absolutely must check it out. Most of the furniture is fixed, the kitchen is what we'd now call a system kitchen, despite the war at the time the toilet flushes with water, and money has clearly been spent on the other furnishings.
It's as if Fumiko herself is saying defiantly: Luxury is the enemy?  This is the house of a successful female writer, you got something to say!?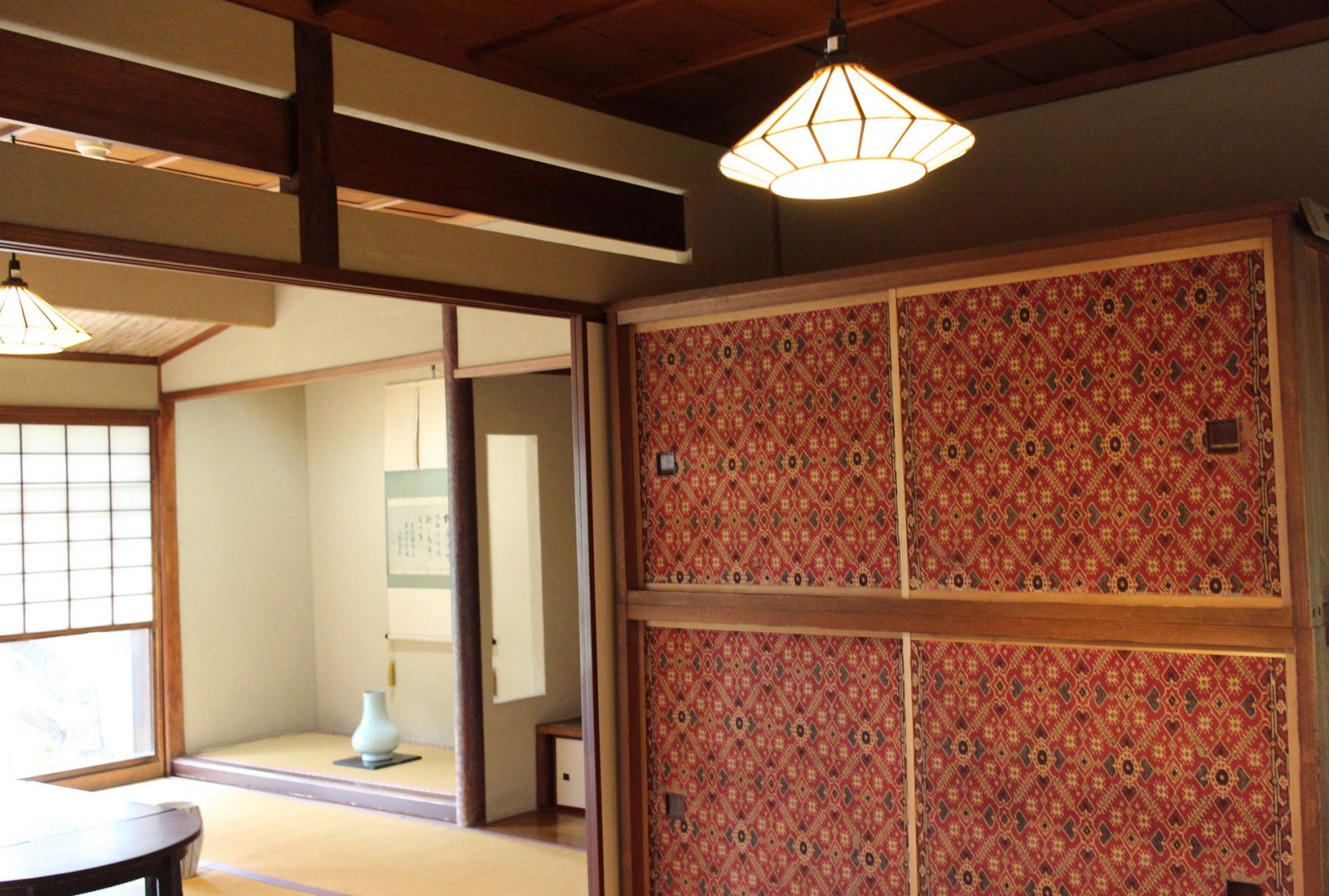 She ordered the carpenter to put printed cotton from India in the closet where futons were kept. It's a gorgeous piece that seems out of place in a cool and sharp interior design, something that just screams that this is the house of a woman writer.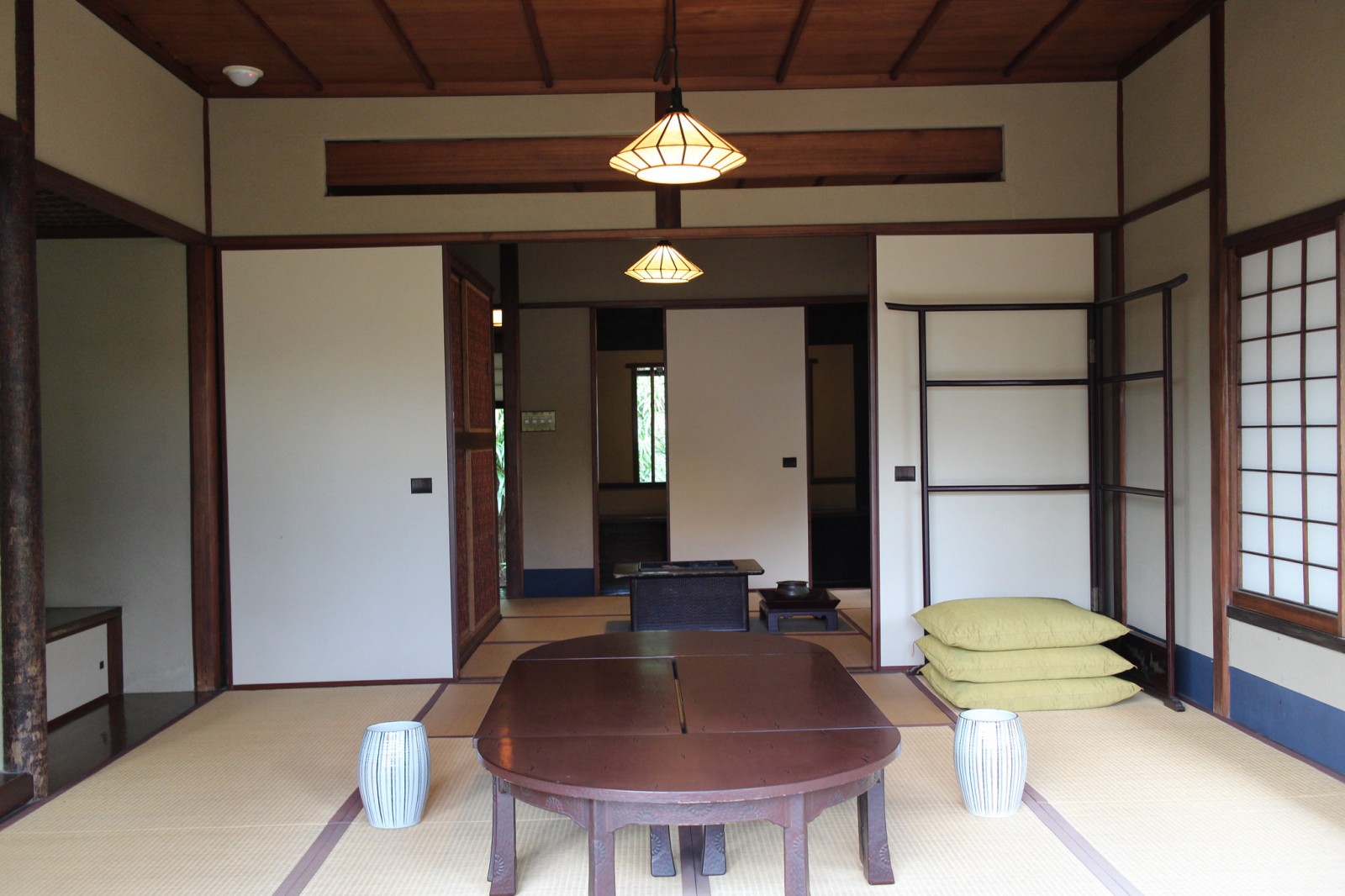 The concept which Fumiko considered most important was a "house with a north-south-east-west wind." The wide open porch and large windows on the north side of the house allows for great air flow.
Apparently all of the sunny and comfortable rooms were for family, and she did not like to spend a lot of money on a drawing room. It seems the editors who would come to pick up manuscripts had to wait in the cold and dark north-facing rooms. (Although, the editors that she was fond of were allowed to wait in the warm, sunny rooms).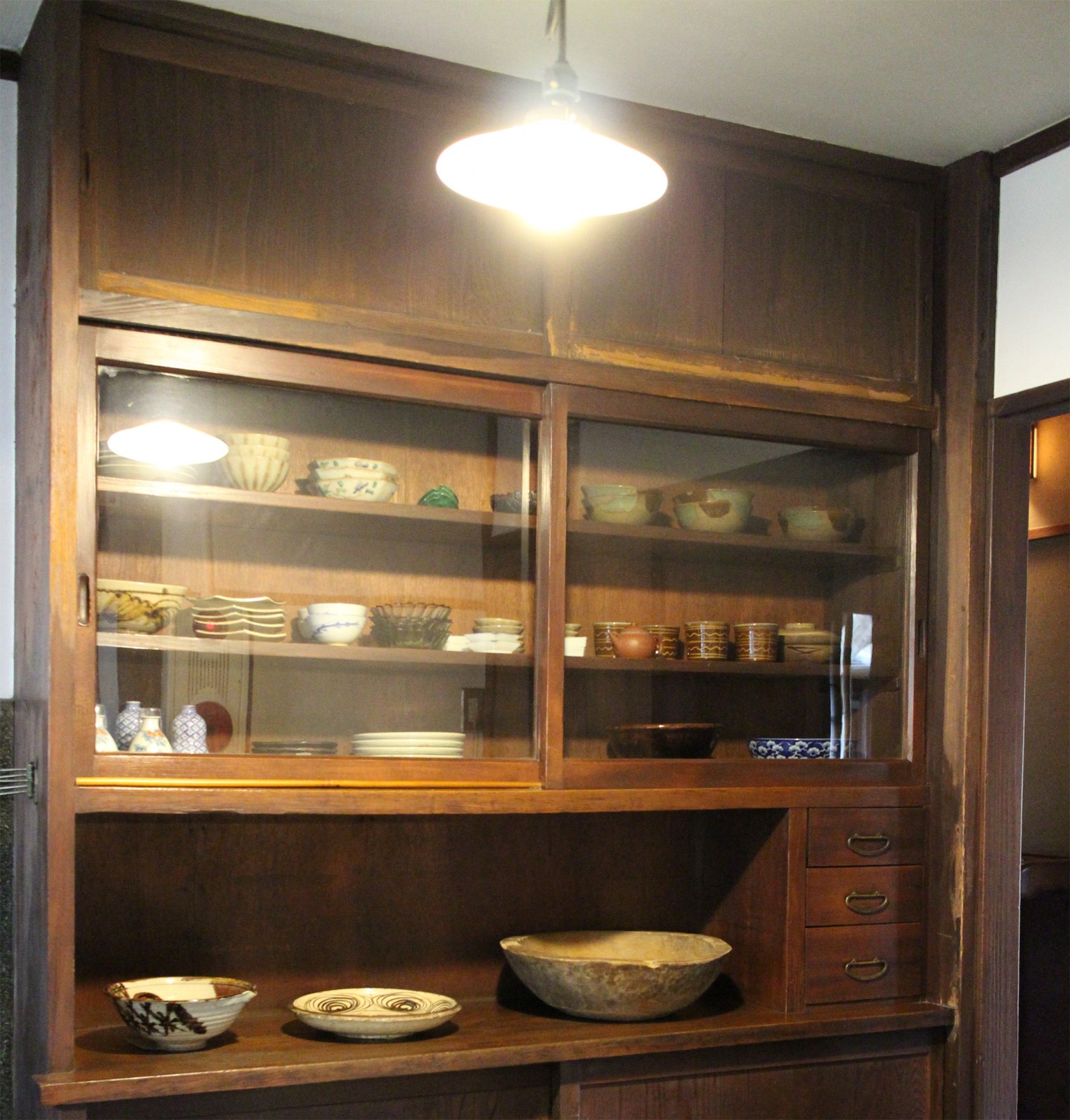 The cupboard attached to the well polished artificial stone sink is still lovely to this day. The kitchen is another area Fumiko decided to spend money on. Being peculiar about the areas we use water is quite feminine, right?
Almost all of the light fixtures in the house are new, but this one is supposed to be from the time the building was completed.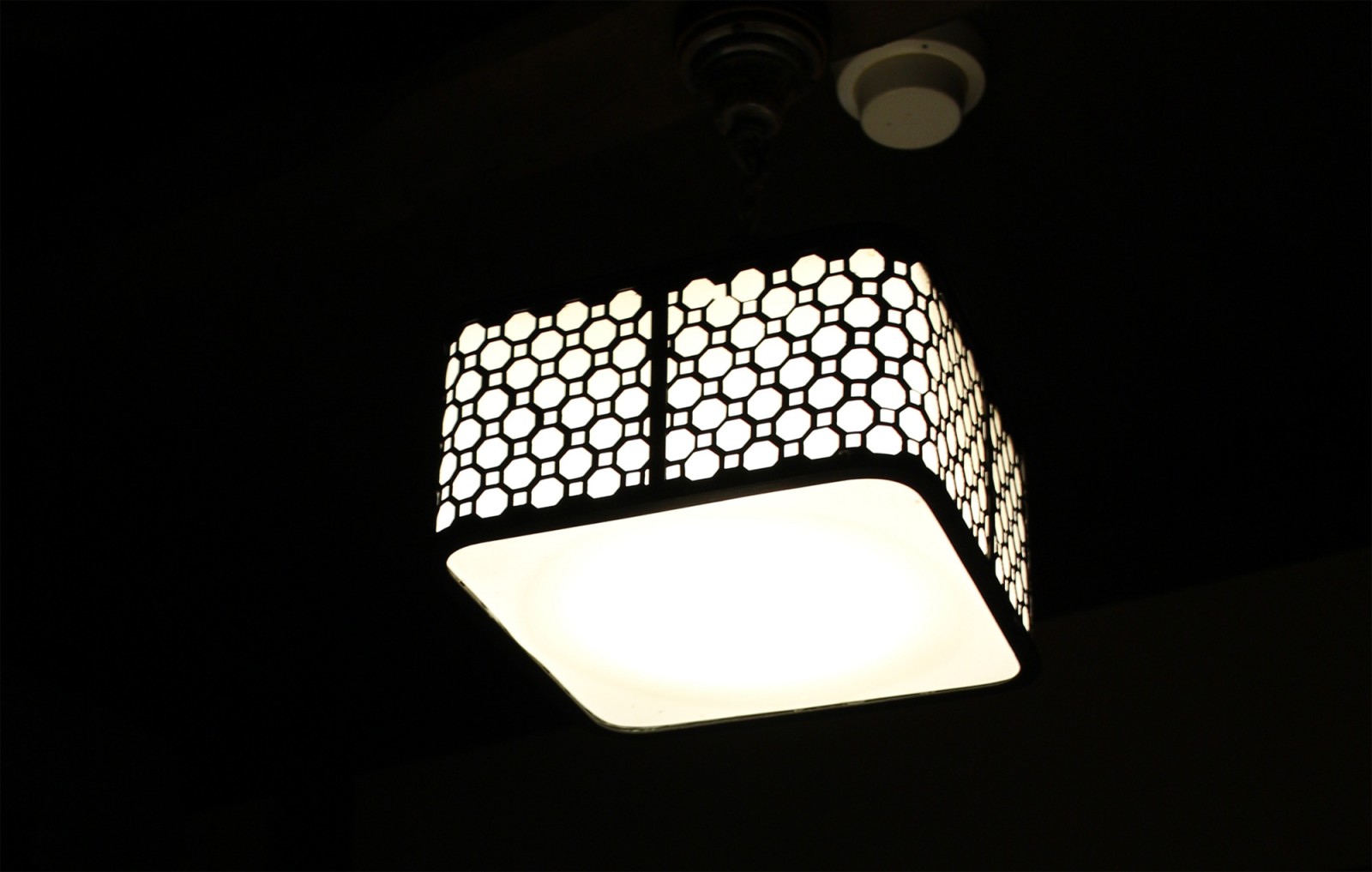 This study was originally a storage room.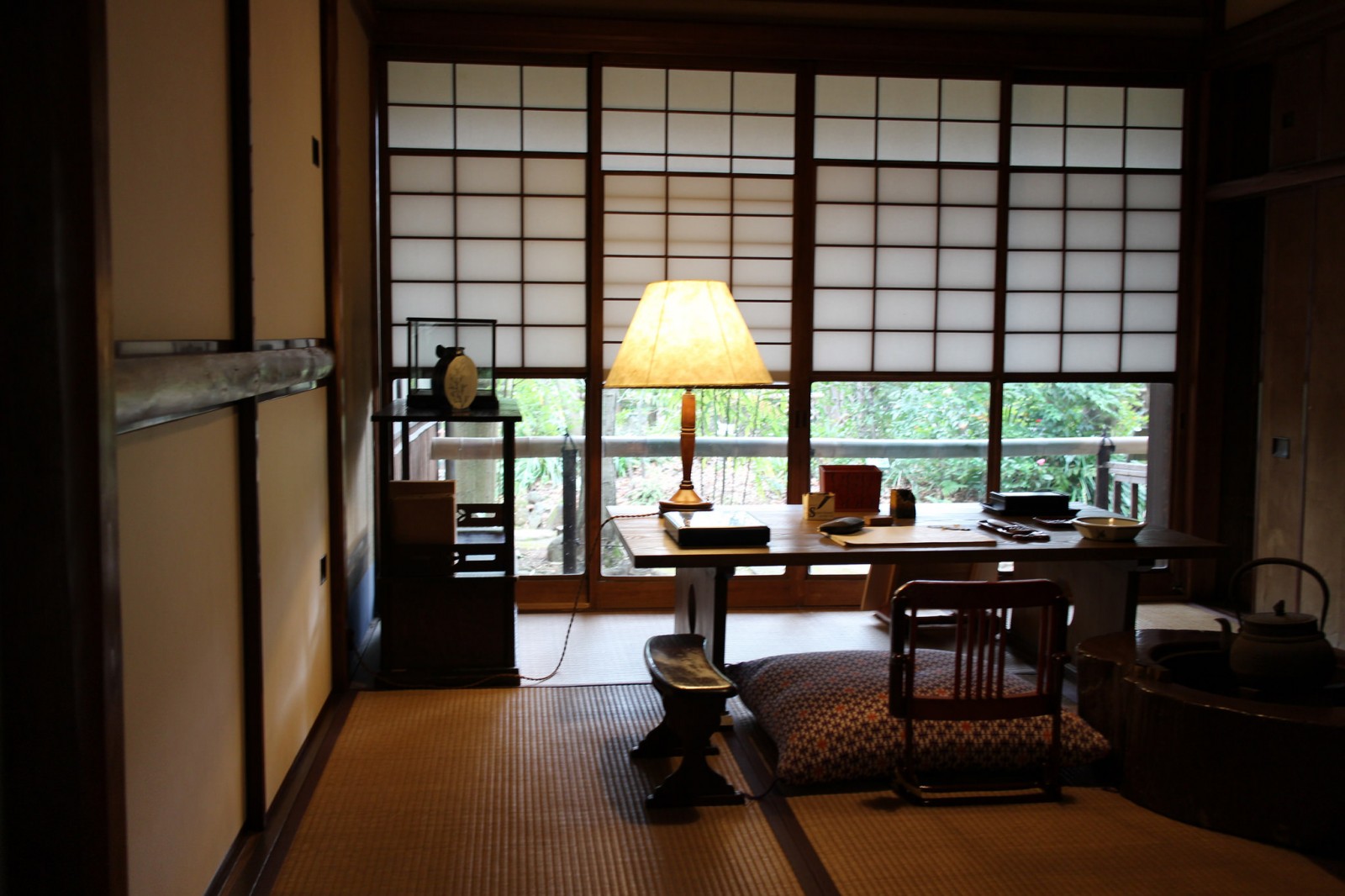 Despite living in such a luxurious home, it's said Fumiko spent most of her time here. She set up a permanent sleeping space behind her chair, and spent her days writing until she slept, then waking up and writing.
It's said her premature death could have been caused by her not refusal to turn down work. She worked on an unreal amount of serialized publications. Looking out the window at her beautiful garden must have been one of her ways of relaxing.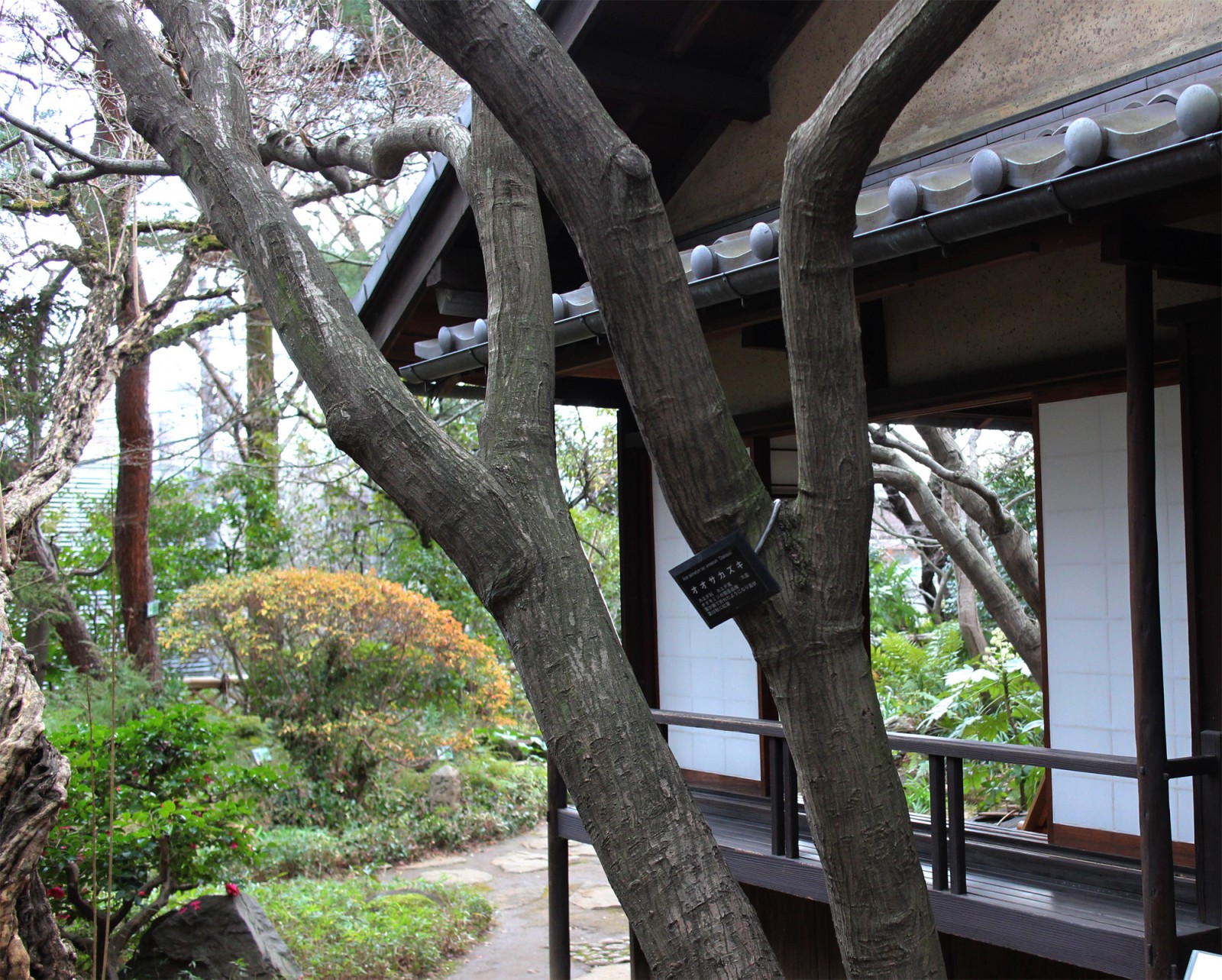 The amazing thing about the Fumiko Hayashi Memorial Hall is that you can get a tour from volunteer guides while you view the inside. When I went, I didn't have much time and so I just quickly looked around in about 15 minutes. The guides will take you around and explain things in great detail for about an hour if you've got the time, though. (You can check the official site to see the contents of the tour.)
For me, this was a beautiful house that made me think "This is a mini Kyoto here in Shinjuku!" Why don't you go and check it out on a day off when the weather's nice?
See also⇒ Walking around Fumiko Hayashi's house and the town of traditional fabric dyeing
Miki
Trip Planner Japan's Webmaster. love solo travel, photography, history, nature, foods, architecture, handcraft.