Miki
Trip Planner Japan's Webmaster. love solo travel, photography, history, nature,…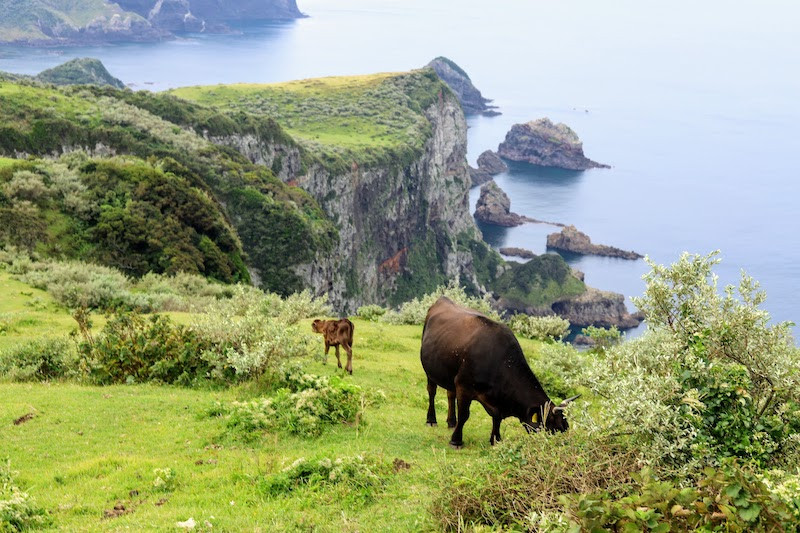 " I can't believe these pictures were shot in Japan!"
One of my friends from Europe said.
The Oki Islands encompass four inhabited and many uninhabited islands located in the Sea of Japan 40-80 km north of Shimane Peninsula. Although they are isolated islands with poor transportation, they are very famous in Japanese history.
The Oki islands used to be a location of remote islands for the exile of nobles (Sometimes even the emperor! ) and government officials. They are mentioned in many of our history textbooks.
Nowadays, the islands are famous not only for their history even for their nature, they're designated as a UNESCO Global Geopark.
You can enjoy the stunning view which includes the impressive rocky cliff coastline.
Today, let's take a quick look at the natural beauty of the area.
1. Mount Akahage (アカハゲ山, Akahage-yama)  in Chiburijima (知夫里島)  .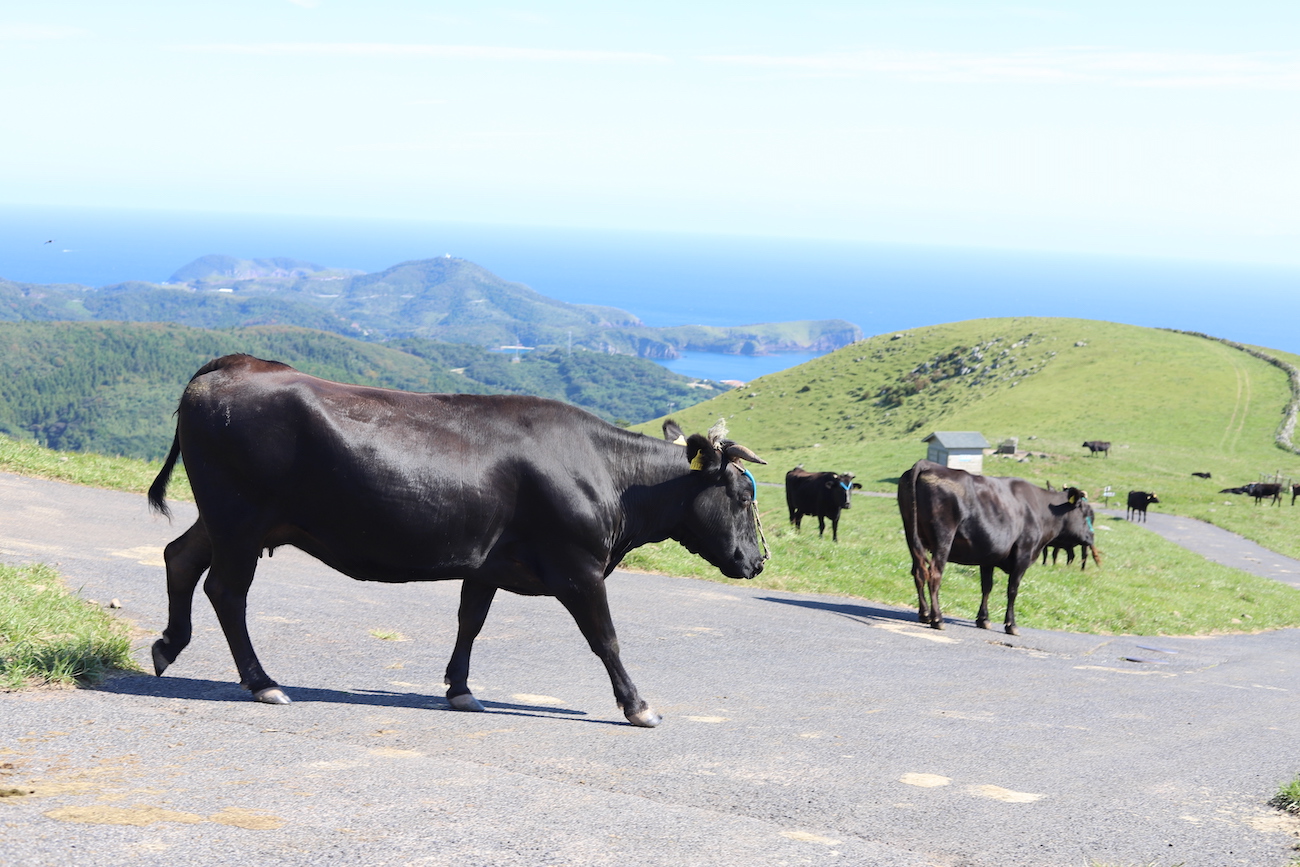 Chiburijima is the smallest of the 4 major islands in the Oki Islands. It is said that this observatory is the only one in the Oki Islands where you can see the four main islands.
I felt like I arrived in some faraway European Country.
2 Sekiheki (赤壁), a sea-cliff composed of red rock, in Chiburijima (知夫里島)  .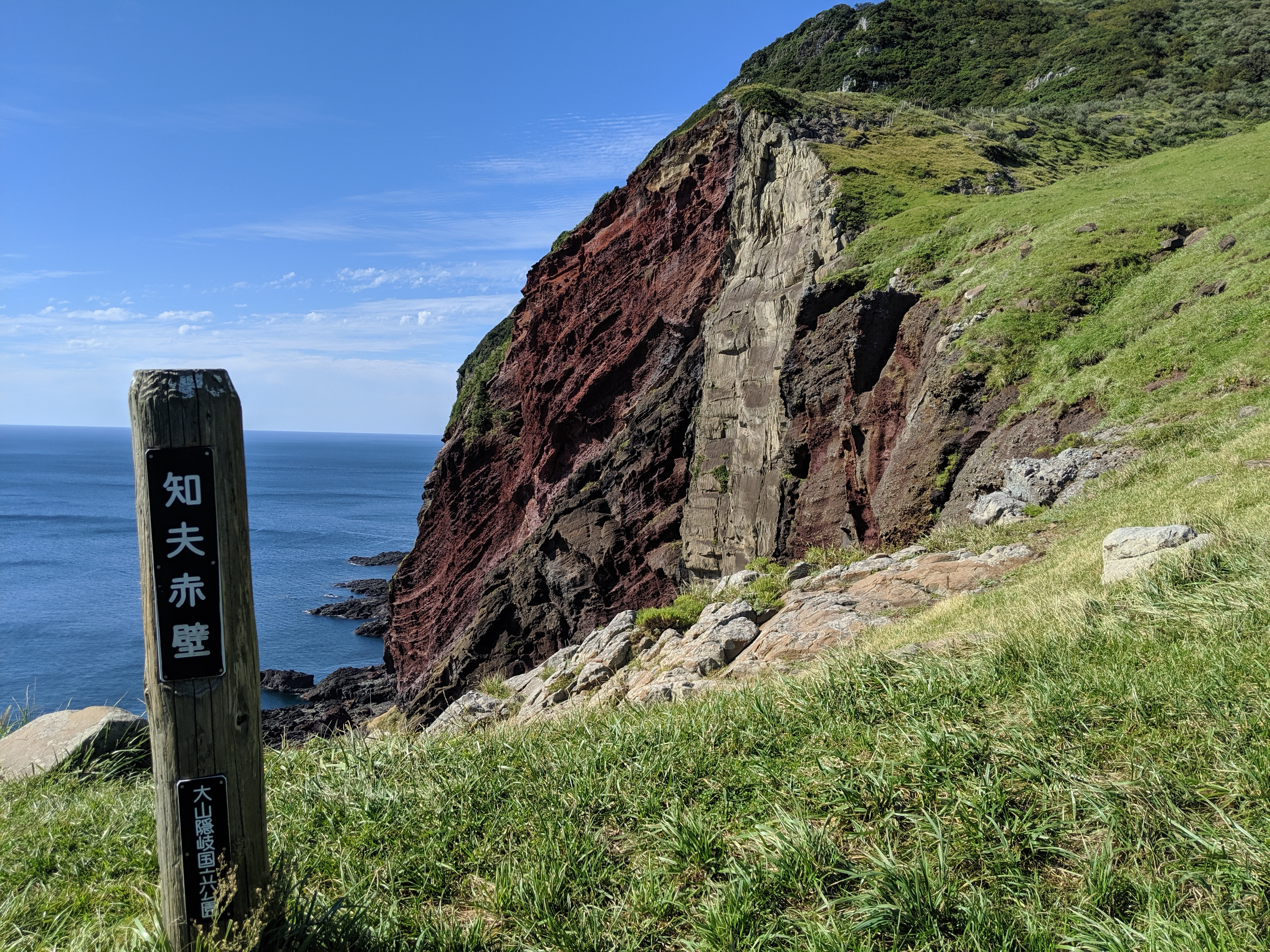 The cliffs are 200 meters at their highest point and were originally a part of a volcano.
Volcanic eruptions and subsequent erosion have created this impressive landscape on the Oki island.
3  Chichi-sugi(岩倉の乳房杉),  Japanese Cedar, in Okinoshima(隠岐の島)  .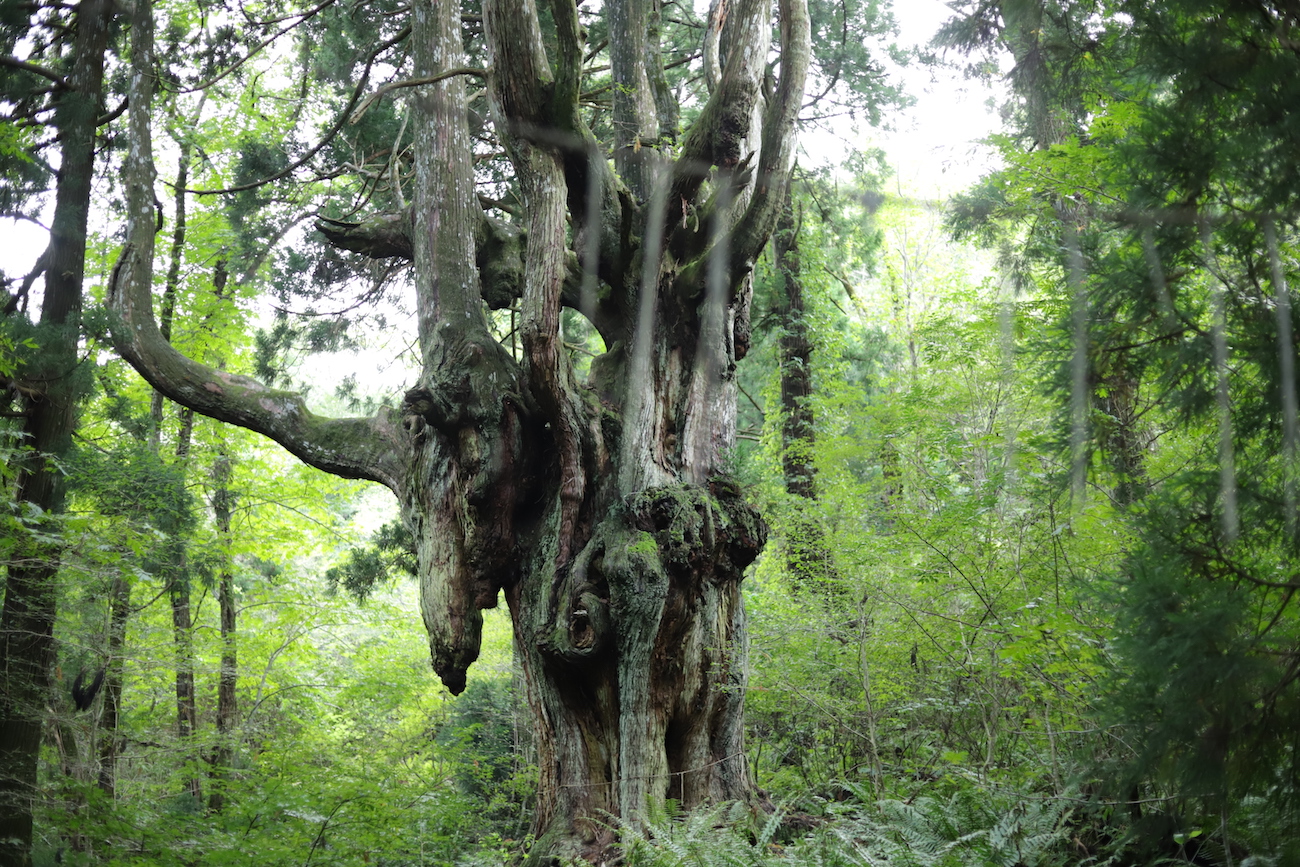 Okinoshima is the largest of the 4 major islands in the Oki Islands. This tree is about 800 years old and it's a sacred tree and an object of worship.
4  Dangyo-no-taki (壇鏡の滝, Dangyo Waterfalls, in Okinoshima(隠岐の島)  .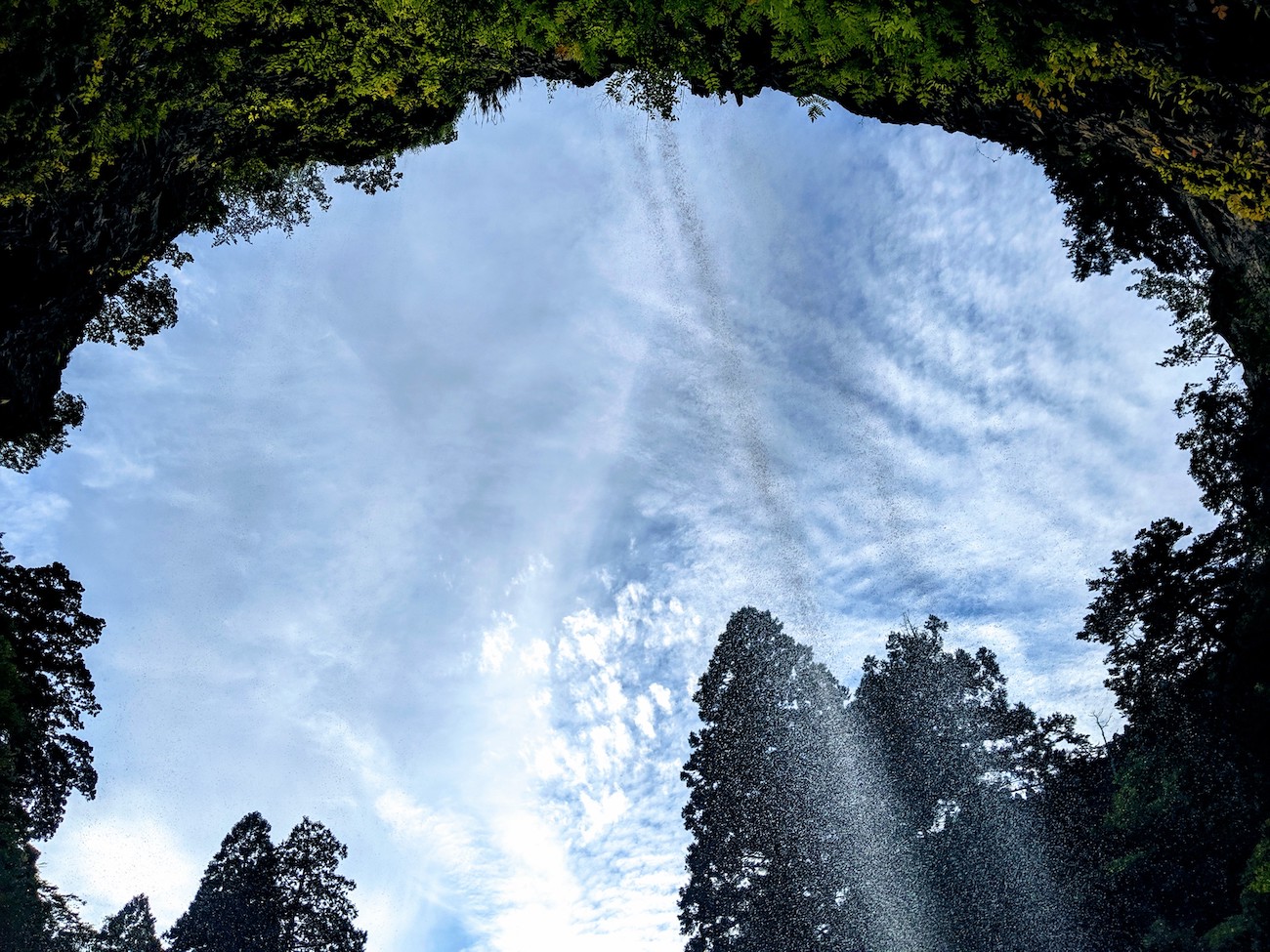 In this waterfall where you can enjoy the mysterious sight of delicate water spilling down from a circular skylight.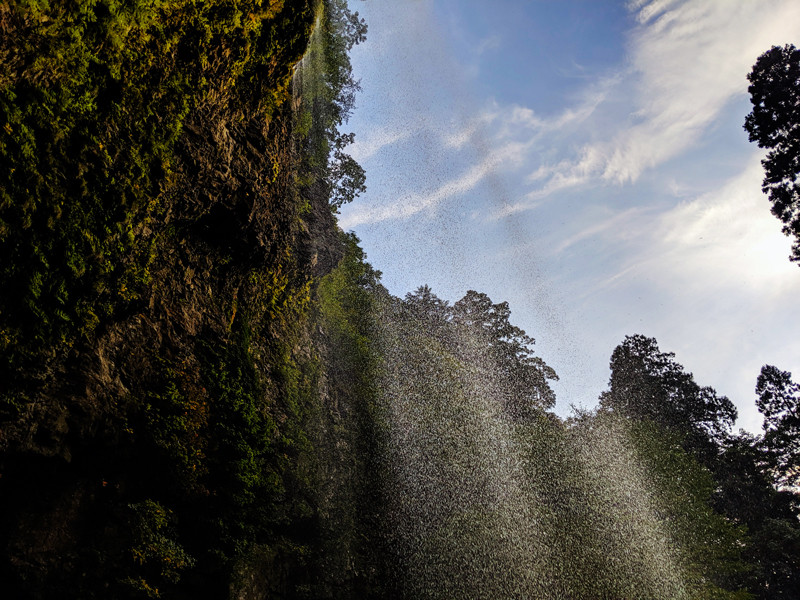 It looks like a mist shower!
The water from this waterfall is one of the listed "100 famous natural water sources in Japan". it is said that there are many long-lived people on this island because of it's high-quality water.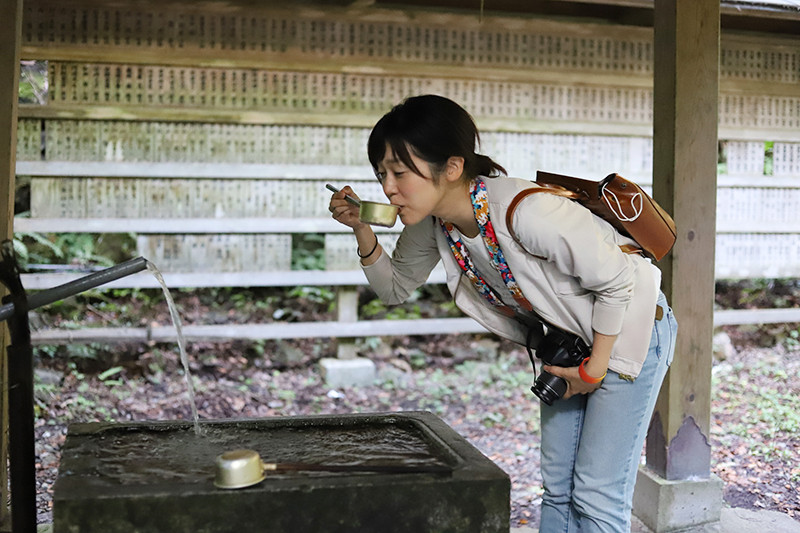 Miki
Trip Planner Japan's Webmaster. love solo travel, photography, history, nature, foods, architecture, handcraft.